The social deduction game Among Us still has a dedicated fanbase, even though most streamers and gamers in general have redirected their time and attention to other newly released titles like Iron Gate AB's Valheim. Despite the fact that the indie title was first launched back in 2018, it became incredibly popular only last year because of the COVID-19 pandemic, where people had no choice but to stay inside their homes.
As a matter of fact, Among Us was so popular that it surpassed player milestones at a rapid pace, and there were half a billion active players in November 2020 alone. Many streamers piggy-backed off of the hype as well, causing Twitch streamers like Valkyrae to grow their audience quickly and become incredibly popular as well.
Now, Among Us has undergone a variety of improvements and changes since last year, especially since developer InnerSloth decided to cancel Among Us 2 in favor of enhancing the original game instead. Of course, when it was first in the pipeline, the game looked completely different from the Among Us we know and love today.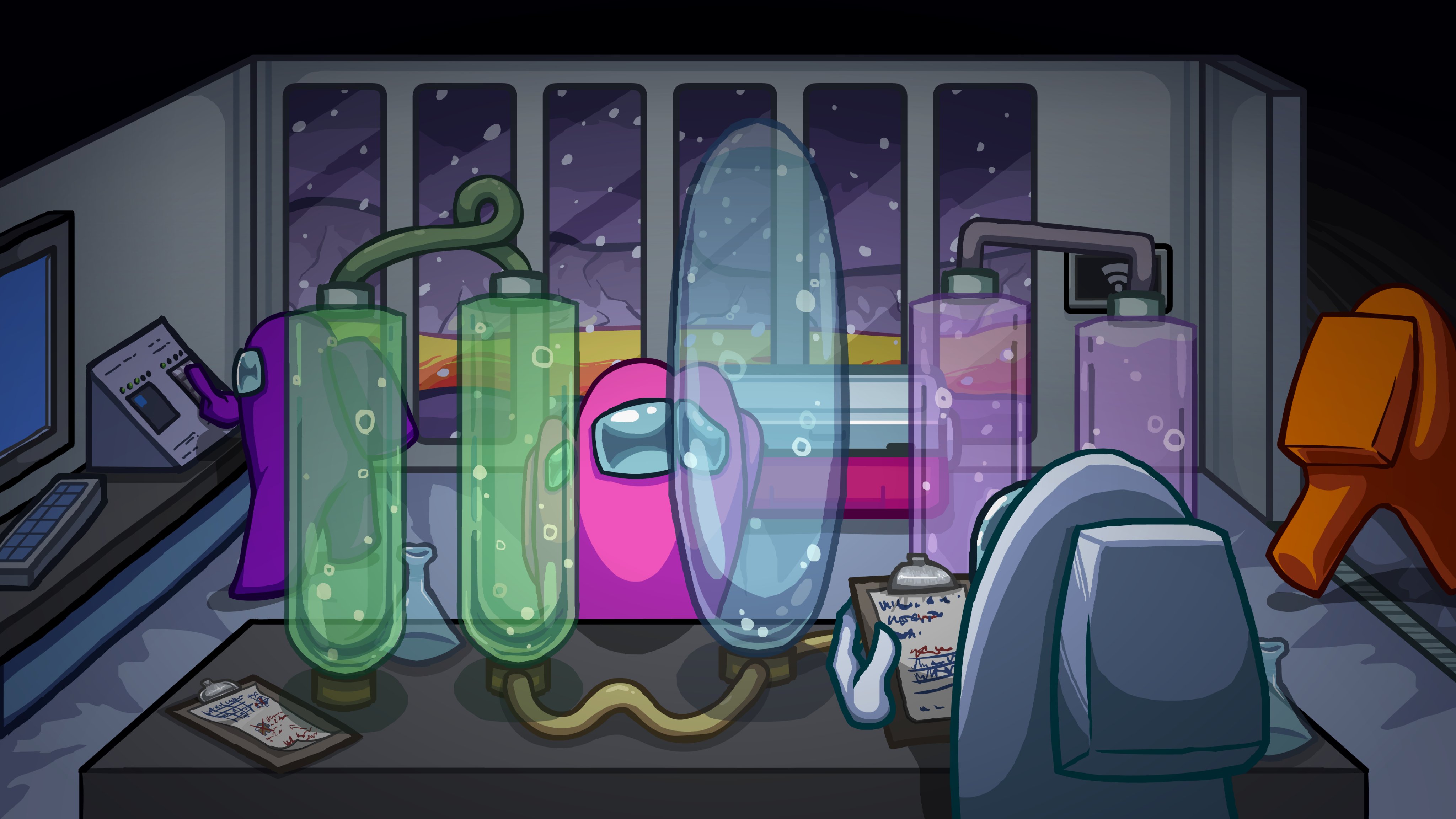 Saying that Among Us was an online phenomenon last year is an understatement. In fact, the indie social deduction game reached places InnerSloth could have never dreamed of. For instance, US Congresswoman Alexandria Ocasio-Cortez played the game with other popular Twitch streamers during the 2020 Presidential election, while TV personality Conan O'Brien voiced out his thoughts about the game during a live podcast.
Needless to say that 2020 was an interesting year for Among Us. Even developer InnerSloth still can't believe how much things have changed for them, saying in a tweet that "everything still feels super unreal." To show their appreciation to all the fans who have supported the game, InnerSloth has decided to share a few stories and other tidbits of information regarding Among Us and its original development.
For starters, the official InnerSloth Twitter account shared a very short clip of what the Skeld map looked like back in 2018. There's a very clear difference of the game's visuals and graphics. Among Us as it is now already has a pretty simplistic style, but this was even more so back in 2018. The 10-second clip also showcased an early version of the "Simon Says" task, which is definitely very interesting to see now.
this is what @AmongUsGame looked like back when we were still working on it in 2018!

honestly everything still feels super unreal haha, definitely wanna keep sharing more dev stories with you here 🙂 pic.twitter.com/PdQDr6Pvng

— Innersloth (@InnerslothDevs) February 23, 2021
Lil Among Us (2018) Big Among Us (2021) pic.twitter.com/sG2A11zvYu

— Among Us (@AmongUsGame) February 24, 2021
Dedicated fans of Among Us will surely appreciate this little sneak peek into the game's past and how much it has changed for the better. However, there are a few players out there who have voiced out their frustrations and disappointment over the fact that the game hasn't released the new Airship map yet, which was revealed last year during The Game Awards 2020.
Although, developer InnerSloth has already given an explanation for the slow or lack of updates, saying that the team has been having a bit of difficulty implementing the features from the supposed Among Us 2 over to the original Among Us. Understandably so, given the fact that the original title is technically an old game, and utilized a much older system as well.
However, the developer has been releasing minor updates whenever it can, such as new accessibility features, among others. Among Us was also released on the Nintendo Switch and the Xbox Game Pass as well, which just goes to show how far the indie social deduction game has come since 2018.