Phase Two Games has officially announced the release of Battle Hunters, a squad-based RPG game, this coming October 2020. Reminiscent of the classic fantasy games of the past, Battle Hunters brings to the Nintendo Switch and PC a whole new and innovative style of combat.
From a lineup of 28 heroes who you meet and recruit along the way, you will be asked to choose only 3 to bring with you on your journey. Your squad will journey through caves, dungeons, forests, and other dangerous maps in order to save the Kingdom from a nameless villain.
All kinds of monsters will try to stop you from reaching your goal. However, these won't deter your heroes, as they pass through the Cliffs of Desolation with its gargoyle inhabitants, to the Great Forest with its trolls and goblins.
The combat system for Battle Hunters is a unique mix of real-time action as well as turn-based gameplay. You have a wide array of fighting styles, too – from melee to range. Not only that, but you'll have a blast choosing from the different weapons available, such as swords, blasters, blades, and more.
If you're the type who enjoys customizing your party, then this game will definitely catch your eye. Battle Hunters has lots of room for customization: you can upgrade your heroes, and mix and match them around in order to create a party that will give you a winning chance.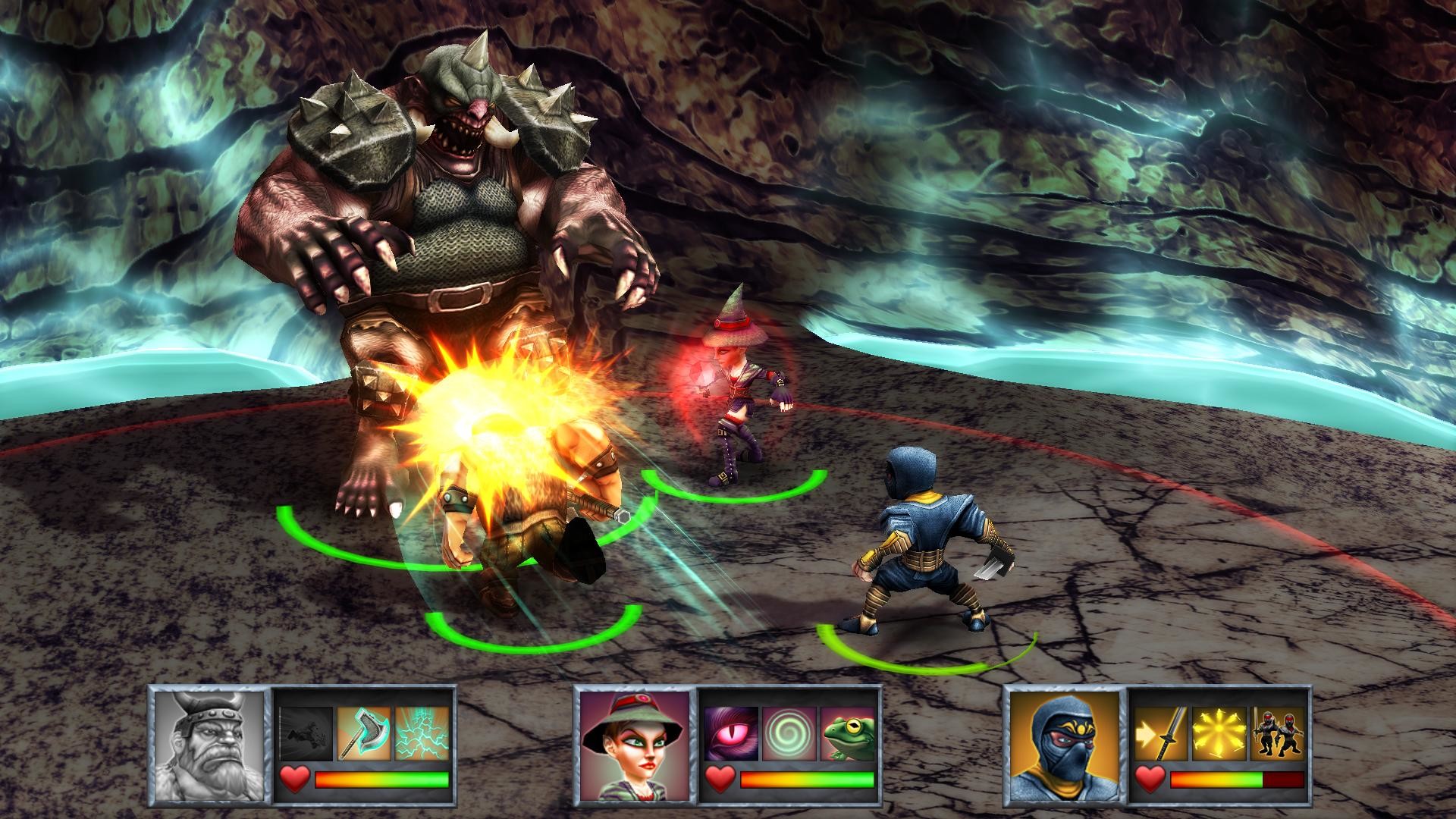 Each hero has its own strengths and weaknesses, so it's best to combine the right characters in order for you to make sure that you remain victorious in your grueling journey.
Battle Hunters will soon be released on Steam and Nintendo Switch, so add it to your wishlist today before you forget.