Not long ago, choosing between the latest PlayStation and Xbox consoles came down to much more than price and personal preference. Players had to consider not only what worked best for them, but also which console their friends would be playing on. It sparked many heated debates over the years, tearing some friendship groups apart due to their inability to agree on a single system. Fortunately, times have changed.
Nowadays, the majority of the major new multi-platform titles support crossplay, allowing people to play with their friends regardless of which system they're using. Even better, developers have added this functionality to a number of older titles as well. As a result, those seeking high-quality multiplayer games to play with their friends are truly spoiled for choice.
MLB The Show 21
Many saw MLB The Show 21's Xbox release as a huge coup for Microsoft after it had previously been a PlayStation exclusive series. To rub salt in Sony's wounds, the game was made available on Game Pass at launch, further cementing the service's position at the top of the games service pile.
The 2021 edition looks fantastic, especially on PS5 and Xbox series machines, and contains far more content than any of its recent forefathers. Some may have expected a little more from it due to the advancement in hardware, but when it comes to baseball video games, no series can compete with The Show in terms of authenticity.
Dauntless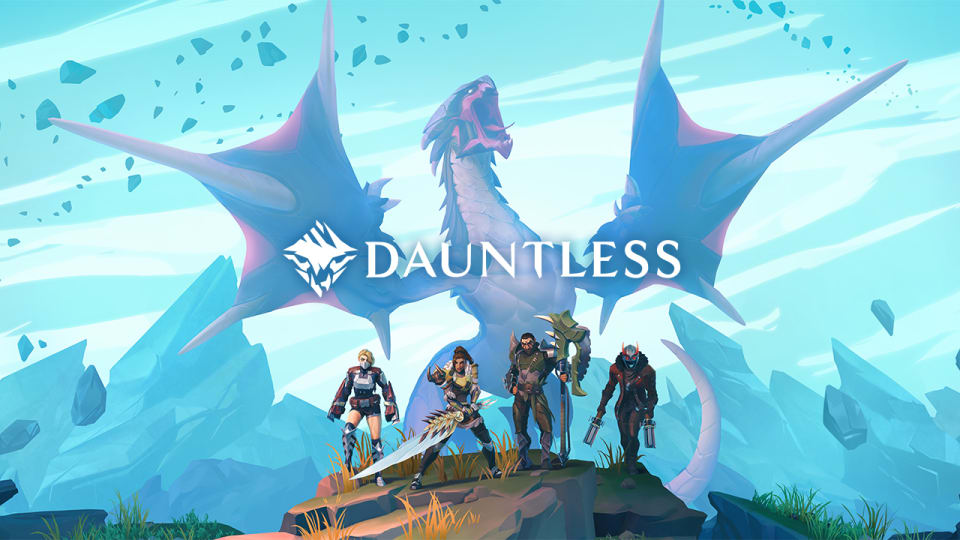 Dauntless was released in 2019, and the hype surrounding it has died down considerably in the last year or so, but that doesn't mean it isn't still a thoroughly enjoyable game. It's an action RPG set in a fantasy world that allows for both solo and co-op play. Most people would agree, however, that the latter is far more enjoyable.
It's a cross between Borderlands and Monster Hunter, with players given access to a massive arsenal of weapons before being dispatched to slay ferocious beasts. Some may dislike the game's cartoony art style, but those who can look past it will find an excellent co-op adventure that is well worth playing.
Chivalry 2
Chivalry 2 was released on current and last-gen consoles in June 2021, nearly a decade after Chivalry: Medieval Warfare on Windows. It's a hack and slash action game, similar to its predecessor, with a strong emphasis on multiplayer gameplay.
The game looks fantastic, and combat has never felt more fluid, with enhancements found throughout. Those hoping to play it on PC may be disappointed to learn that it's an Epic exclusive, but for those who don't mind or will be playing the game on console, it's a fantastic multiplayer title with a lot to offer.
Phantasy Star Online 2 New Genesis
Those looking for a great MMO to play with their friends in 2021 can't go wrong with Phantasy Star Online 2 New Genesis. The game is a sort of sequel to Phantasy Star Online 2, which has been available in Japan for nearly a decade. It's free to play and has a large and dedicated fanbase that helps its vast world come to life.
Though, at its core, New Genesis provides an equally excellent multiplayer experience, some significant changes give it an advantage over its predecessor. Anyone who has played PSO2 can easily transfer their character to the new game, and the lack of a subscription or setup fee means players can try the game out without spending any money.
Sea of Thieves
Sea of Thieves has come a long way since its initial release in 2018. The game's size and scope have grown dramatically, and many of the niggling issues that plagued it at launch have long since been patched away. What remains is one of the best action adventure games money can buy, with a truly fantastic multiplayer experience.
The game was released in late 2020 for Xbox Series consoles, but it has been available to Game Pass subscribers since 2018. With a special Pirates of the Caribbean crossover marking the start of season 3, there's arguably never been a better time to set sail across Sea of Thieves' open world on PC or Xbox, either solo or with friends.
Call of Duty Warzone
While Call of Duty: Black Ops Cold War also supports cross-platform play, Warzone has the upper hand due to its larger player base and better weapon selection. In fact, the latter incorporates many Cold War weapons, as well as a few other elements.
Crossplay is supported on PC, PlayStation, and Xbox systems, and playing with friends on other platforms is as simple as creating an Activision account and sharing the ID. There aren't many better options when it comes to realistic FPS titles with crossplay support.
Dead By Daylight
Asymmetrical multiplayer games are becoming increasingly popular, with Dead By Daylight doing more than its fair share of the heavy lifting. Despite its age, the game still receives regular updates and has next-generation patches for both the PS5 and Xbox series consoles.
Players can play with friends on PC, PS4, Xbox One, or Switch, in addition to the two new machines, making it one of the most accessible games on the market. It's not the most family-friendly game available, but those looking for a good horror game to play with their friends could do a lot worse.
Minecraft
The game's accessibility is one of the primary reasons for its long-term success. It's been ported to 16 different platforms over the years, and the Bedrock edition currently supports full crossplay on eight of them.
The game not only allows players to join friends who are playing on current and previous generation consoles or PC, but it also supports crossplay with iOS and Android devices. This is encouraging, given how important social interaction and creativity are to the game's overall appeal.
No Man's Sky
Following a disastrous launch in 2016, the Hello Games team has really turned things around for No Man's Sky. Over the last five years, the game has received a slew of new features and functionality, the most notable of which is a much-desired multiplayer mode.
Players can join those on PC, PlayStation, or Xbox machines if they have their friends' player codes. It, like some of the other major cross-platform games, received a next-gen patch that improves performance and increases the maximum lobby size for console players.
Fortnite
With over 350 million registered users worldwide, Epic's battle royale behemoth continues to reign supreme when it comes to the best multiplayer shooters. It's a game that's more focused on fun than realism, and its regular events and crossovers ensure that it never gets boring.
To enjoy crossplay, players must have an Epic account linked to their preferred platform and manually add their friends to their Epic friends list. As a result, they'll be able to play alongside people using any of the major consoles, as well as those using PCs or mobile devices to play Fortnite.
Genshin Impact
Genshin Impact took the world by storm after its release in late 2020. It made nearly $400 million in its first two months alone and has nearly doubled that amount since then. While the single player experience is enjoyable, the game appears to have been designed with multiplayer in mind.
However, before they can enjoy the game's co-op mode, players must first reach Adventurer level 16. After that, they'll be able to team up with up to three of their friends from other platforms, provided they're all playing in the same region.
Among Us
Despite a significant drop in popularity since the beginning of 2021, Among Us remains one of the most popular multiplayer games on Steam. Furthermore, with the new Airship map expected to be released soon, there's a good chance that a large number of players will return to the game in the not-too-distant future.
As of this writing, the game's crossplay functionality supports PC, mobile, and Switch platforms and is extremely simple to set up. With an Xbox version of the game on the way, it appears likely that the list of supported crossplay platforms will grow again before the end of the year.
Rocket League
Despite the fact that it was released almost six years ago, Rocket League still has a sizable player base and receives regular updates. Even better, the game is now completely free to play and is available on nearly every major platform.
Although crossplay can be disabled in one of the option menus, it is enabled by default on all editions of the game. There are no restrictions on matchmaking, so players are just as likely to be paired with those on other systems as they are with those on the same platform.
Mortal Kombat 11
With the Street Fighter series taking a step back in recent years and the complete lack of a new Virtua Fighter title, Mortal Kombat has now become the game of choice for the majority of fighting game fans. Mortal Kombat 11 takes the series to new heights with its highly refined gameplay and well-polished visuals, but its success is due as much to its own merits as it is to the failings of its competitors.
Crossplay (or Krossplay, as the developers have dubbed it) brings together players from all PlayStation and Xbox consoles in the same matchmaking pool for casual online game modes. Those who want to play with friends on other systems can do so as well, but they must first coordinate outside of the game in order to find each other in one of the many Krossplay lobbies.
Final Fantasy 14
Final Fantasy XIV is one of the most popular and longest-running MMORPGs available, and this is unlikely to change anytime soon. The game's director and producer, Naoki Yoshida, told The Washington Post in 2021 that he expects the title to receive new content for at least another five years. With that in mind, and the Endwalker expansion set to release later this year, there's probably never been a better time to get started.
Players can team up with their friends regardless of whether they're on PC or PlayStation, as long as they're all on the same server. Rumors of an Xbox port of the game have also been circulating for quite some time, and while Square Enix hasn't ruled it out, it doesn't appear likely that one will be released in the near future.