As we near the release of Cyberpunk 2077 in November, you could still be waiting for reviews before committing, or you might be wanting to go ahead and pre-order CD Projekt Red's upcoming mega-RPG.
If the latest Night City Wire has won you over, then order from Amazon UK to get 3 exclusive Night City postcards with the game. Each one looks like an advertisement poster or flyer you might come across when wandering through Cyberpunk 2077. It's a more reserved offering compared to what can be found in the Cyberpunk 2077 Collector's Edition.
The postcard that you will likely recognize features the in-game rock band Samurai, who are brought to life by the real-world punk rockers Refused. Some of the singles they created for Cyberpunk 2077 are already available to stream ahead of the full EP release.
Amazon's latest freebie replaces the exclusive Steelbook that is no longer available when pre-ordering Cyberpunk 2077. This offer appears to only be available in the UK, but the game is slightly cheaper at $49.94 from Amazon US.
Cyberpunk 2077 on PS4 + 3 Night City Postcards for £49.99
Cyberpunk 2077 on Xbox One + 3 Night City Postcards for £49.99
Cyberpunk 2077 on PC + 3 Night City Postcards for £49.99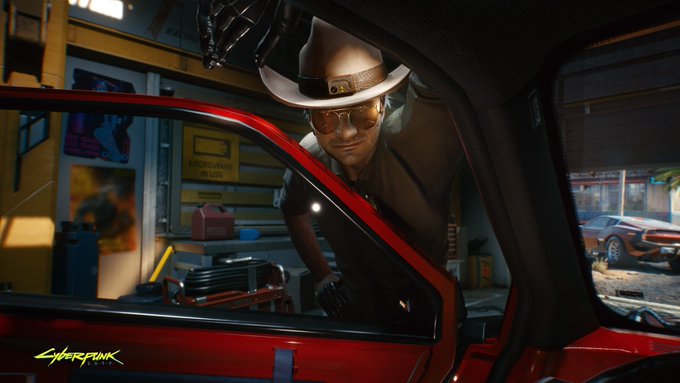 CD Projekt Red has recently announced that Cyberpunk 2077 will have free DLC done in a similar fashion to The Witcher 3 Wild Hunt DLC model. You can also upgrade the game for free from the PS4 to the PS5 version and from the Xbox One to the Xbox Series X version when both new consoles become available. Here is further info about Cyberpunk 2077 pre-order content.