In 2021, investors' thirst for cryptocurrencies will skyrocket. Cryptocurrency exchanges, both controlled and decentralized, serve as marketplaces for traders to purchase and sell coins. However, the demand for exchanges that avoid CEX's constraints and regulations has resulted in the development of other DEXs based on existing protocols.
Crypto traders have changing needs that exchanges must meet to keep their business. They make the decisions, and exchanges can only foresee and design systems to match their demands.
The volatile appetite of cryptocurrency investors provides an opportunity for blockchain developers to investigate innovative solutions that attract customers and meet their desires. More crypto traders now want KYC abolished, but CEXs cannot do so due to a number of regulatory rules. New DEXs are now constructed on top of existing non-KYC protocols to traverse the KYC issues. One of these new DEXs is DefiSpot.
What exactly is DefiSpot?
The DefiSpot DEX is a cross-chain DEX that uses the THORChain protocol. DefiSpot, a DEX interface, uses THORChain on the backend to provide a platform for adding and removing liquidity from cryptocurrencies. Users of DefiSpot completely own the liquidity and can access the site without having to go through the now-standard KYC feature that CEXs have.
Through THORChain's permissionless feature, DefiSpot allows users to trade and regulate liquidity on custodial exchanges. However, DefiSpot goes above and above by providing a welcoming and easy interface via which users of all levels of experience may trade without feeling overwhelmed.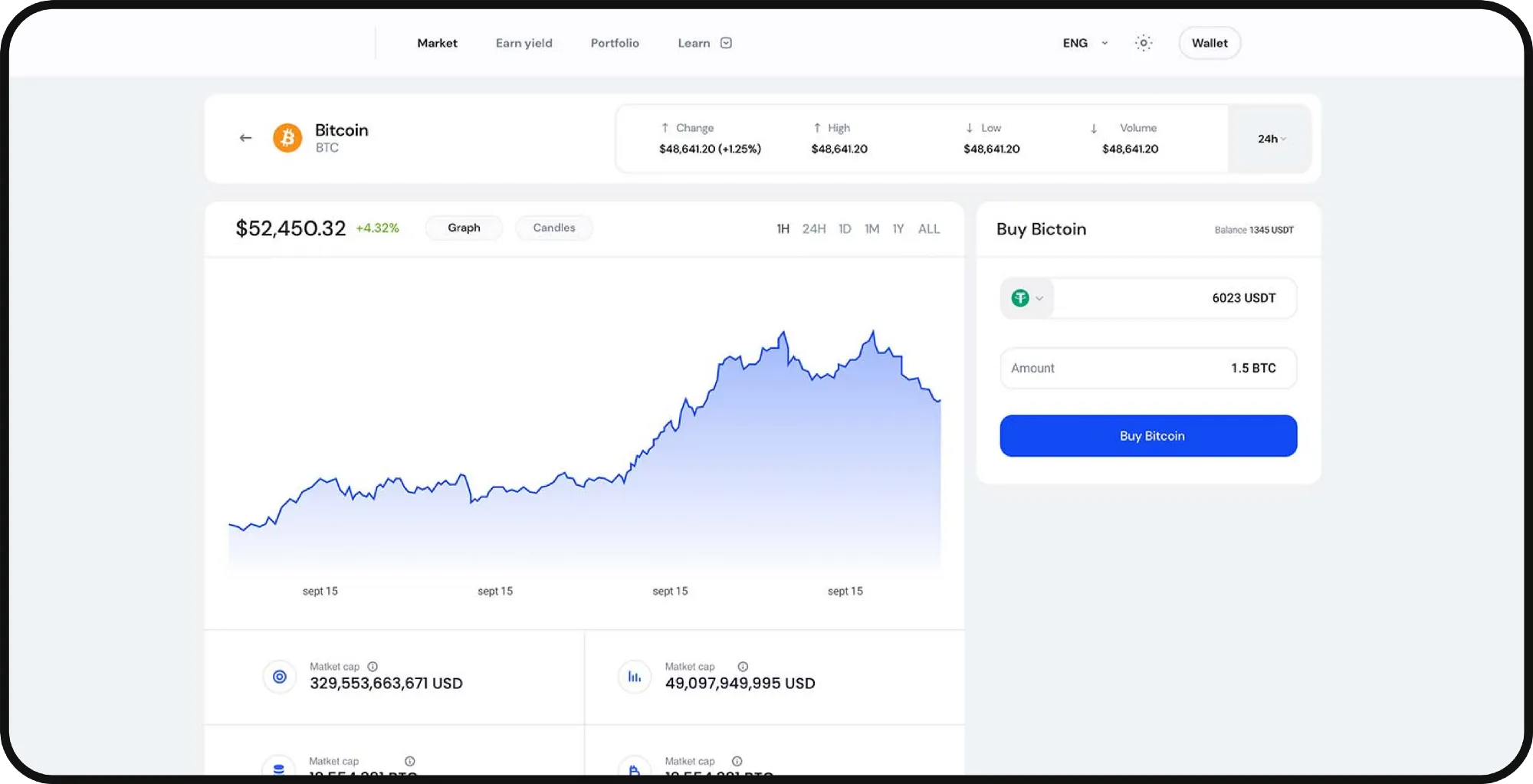 What problems does DefiSpot solve?
Before they may offer liquidity to the CEX market, crypto traders must first satisfy KYC. The money is transferred to the CEXs and is kept safe in their vaults. Before transferring assets, CEXs must obtain permission. THORChain addresses this by implementing a protocol that enables users to conduct permissionless transactions.
THORChain users can immediately swap assets across any blockchain through the cross-chain swap protocol. DefiSpot claims to have a one-of-a-kind design, despite the fact that there are multiple other solutions on the THORChain interoperability protocol.
Many traders dislike the design of DEX exchanges. Traditional DeFi designs, in contrast to their CeFi equivalents, are laid-back, boring, and uninspiring. Indeed, some consumers have expressed interest in DEXs but have been turned off by the interface, instead opting for CEXs.
On the surface, DefiSpot appears to be a regular CEX, complete with all functions; as a DeFi product designed to imitate a CeFi device, DefiSpot upturns the user experience to provide the optimum sensation when in use. Users familiar with CEX design will find a stunning CEX-themed DEX that allows them complete control over their assets at all times.
DefiSpot encapsulates the power of permissionless DeFi in a pleasant and eye-catching CEX design. DefiSpot proposes the XDEFI wallet, which may be the sole concession to CEXs.

DefiSpot is a resourceful ecology
The simple and easy-to-use design of DefiSpot may lead customers to believe that the DEX is nothing more than an asset exchange platform. However, it is much more than that. DefiSpot pushes DEXs beyond typical DeFi by providing consumers with new and intriguing capabilities.
The DefiSpot team works hard to turn it into a complete ecosystem where traders can access any important tool they require. DefiSpot will eventually include a number of features, such as compound and synthetic digital assets, a DefiSpot native wallet, $SPOT (DefiSpot native currency), and DeFi cross-chain lending, among others. DefiSpot will be integrated into the THORChain ecosystem.
Security and private keys
Private key management and trust are crucial issues with DeFi and encryption in general. Due to the sensitivity of private keys (permanent loss of cash if keys are lost), traders have wished for a way to enter the market without having to worry about keeping their private keys safe at all times.
CEXs devised the concept of storing assets in private vaults and granting access via permissions, often passwords. But, in today's world, that solution is quickly becoming obsolete. With protocols like THORChain lighting the way to a future of crypto transactions free of the constraints of CEXs, worldwide adoption may come sooner than expected.
In a tweet on December 4, the THORChain official Twitter handle discussed the dimension that DefiSpot brings to the THORChain protocol. Several Twitter users commented on the tweet and inquired about DefiSpot. One user inquired about a transaction export feature, which the original Tweeter confirmed. DefiSpot is the first DeFi solution to allow traders to export transactions to CSV or Excel files.
DefiSpot integrates the fundamental ideas of DeFi
Decentralization, functionality, and security are three of DeFi's guiding principles. DeFi wants to provide actual financial autonomy to the globe, but it would fail if those principles were not followed. DefiSpot strives to build an ecosystem in which everyone may enjoy finance based on all three ideas.
DefiSpot is safe and secure due to the requirement to incorporate an external wallet. Users also have complete control over their funds, thanks to their private keys and noncustodial protocol. As a result, users are solely liable for their actions on DefiSpot and are not subject to the specific rules found in CEXs.
DefiSpot also has a working DEX where users can exchange assets between blockchains. Although cross-chain swapping is not difficult, the cost of swapping coins on some exchanges can make it impossible for traders to shift currencies. On DefiSpot, however, traders are rewarded by the cost of swapping coins. The benefits are given in the form of $SPOT, which users may exchange for other tokens or keep. Incentivizing its features is a strategy that will expand DefiSpot's industry reach.
DefiSpot is turning into an ecosystem where traders can discover everything they need to trade digital assets as one of the first cross-chain DEXs with a CEX-themed design. CEXs' impact may outweigh the impacts of other DEXs, such as Pancakeswap. The DefiSpot team is dedicated to expanding the ecosystem beyond a simple exchange.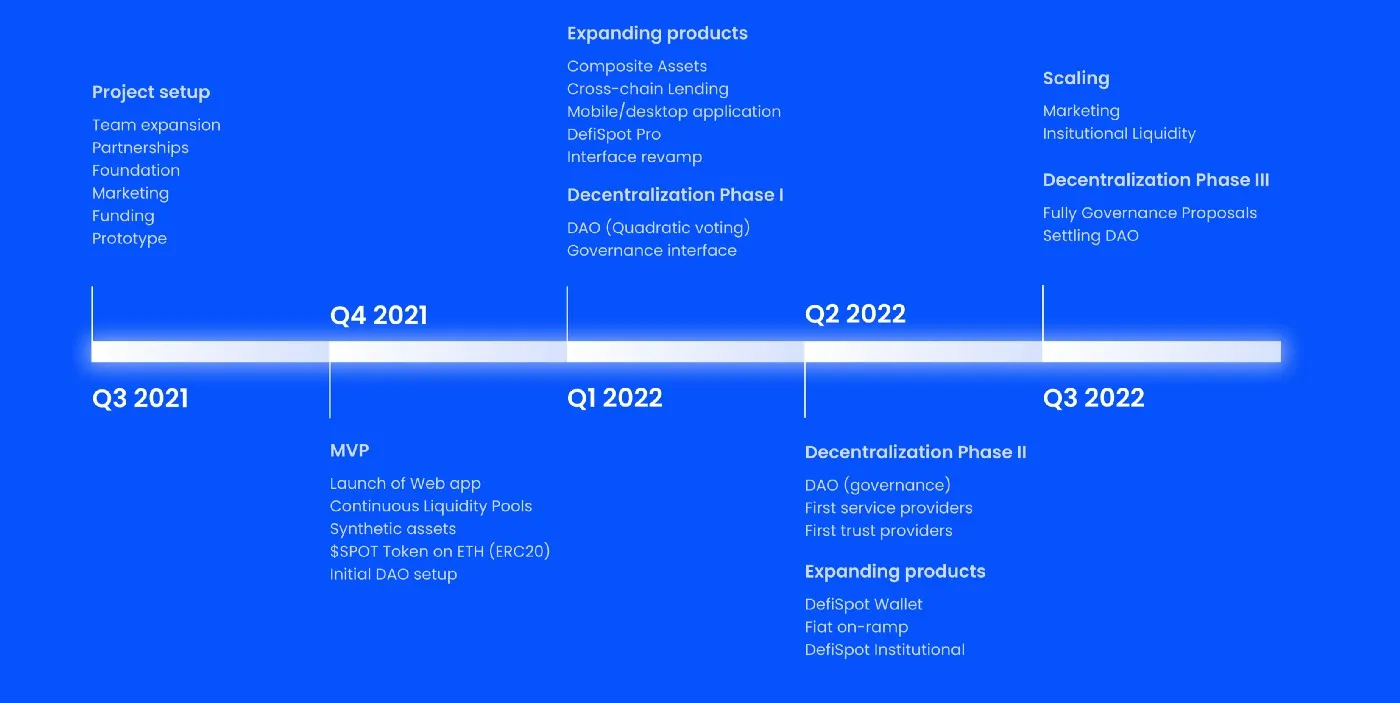 DeFi in the Future
By breaching the boundaries of traditional banking, DeFi demonstrates the full power of decentralization. Global cryptocurrency acceptance is on the horizon. Although there is no set timeline, the rush to build blockchain-powered solutions will speed acceptance. DeFi must embrace new, innovative, and disruptive platforms to overcome present obstacles.
Thanks to ventures like DefiSpot, crypto traders may be migrating from CEXs by 2022.