Avengers, assemble! It has been announced that the first-ever free DLC character for Marvel's Avengers will be Clint Barton's protege, Kate Bishop. This information was initially revealed by Square Enix during their Avengers War Table presentation.
Kate will be included in the game's first post-release story expansion, otherwise known as Operation Taking AIM. This Operation will take place after the base game's Avengers Assemble campaign. If you haven't seen Kate Bishop's reveal trailer yet, you can watch it below:
That being said, Kate's storyline will be connected to Operation Future Imperfect, which is Clint Barton's storyline that will be released in November. The trailer for Operation Taking AIM shows not only a new villain but it also gives us an idea of Kate's somewhat complicated relationship with the Avengers as well.
From what we can gather from the trailer, Kate is trying to track down two people: Nick Fury and Clint Barton, who has made yet another disappearance. However, it appears that Barton may be working with the villains after all.
On another note, we noticed something very interesting near the end of the trailer – Kate Bishop appears to have the ability to teleport. Given the fact that she's mentored by Barton, you'd expect their fighting capabilities to be the same.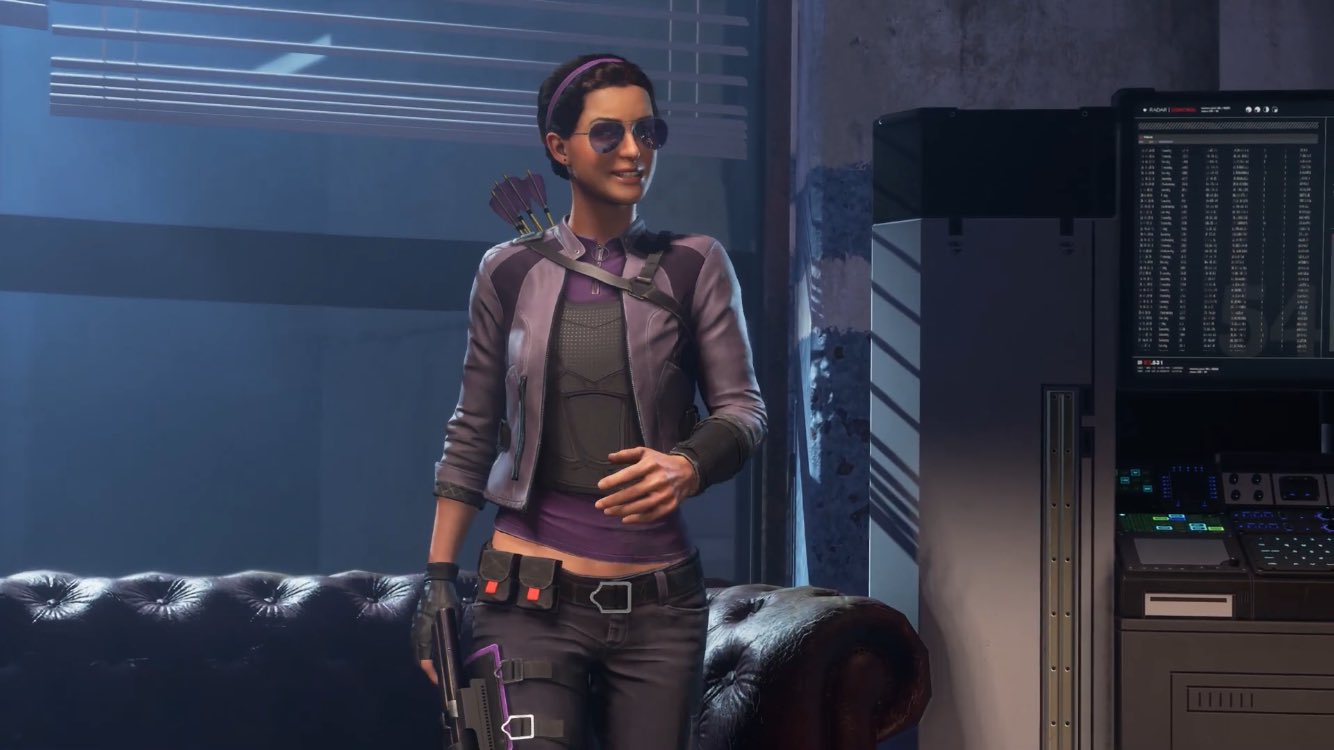 After all, they're both master archers who are well-practiced in martial arts. However, the trailer shows us a glimpse of this new superpower. During a fight, she briefly disappears in what looks to be crackling purple energy, only to reappear behind the enemy. This gives her the advantage of shooting them all from the back, unguarded.
It's possible that she may have gotten her hands on a new device that allows her to teleport, but we won't know anything for sure until we can play the DLC ourselves. The most recent War Table also reveals that there will be new mission types – four of them, to be exact.
These are AIM's Secret Lab, Mega Hives, SHIELD Vaults, and Villain Sectors. The last one, Villain Sectors, allows you to fight against bosses.
Marvel's Avengers will launch this September 4 for the PlayStation 4, Xbox One, Stadia, and PC.