Pokemon Go welcomes the fall season with a new update that features tasks, rewards, and encounters that have an autumn theme. In addition, Pokemon Trainers will now be able to find and capture Deerling and Sawsbuck, two of the new Pokemon you'll find this season.
There's more to this update than just two new Autumn-themed Pokemon, although it's definitely the highlight. Among other things, you will be able to take advantage of wild Pokemon and 5 km eggs – all of which are event-themed.
Not only that, but the update will even include not only passive bonuses but one-of-a-kind research tasks as well.
The event will begin on October 9, 8 AM PDT, and will run until October 12, 1 PM (PDT), so don't forget to mark your calendars for this special occasion. The fun won't be ending there, though.
In Niantic's Autumn event announcement, it mentions that changes have been made to egg hatches and that there will be other, exciting changes starting from October 12 to October 19 as well. This makes sense given the fact that players are given until October 19 if they want to do and finish the autumn Timed Research.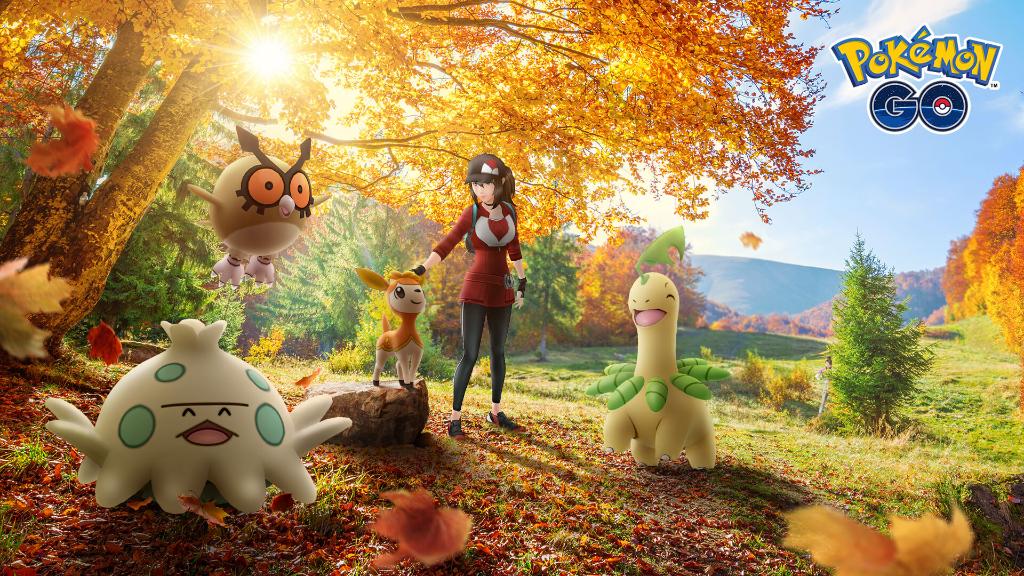 As mentioned, the highlight of this Autumn event will be Deerling and Sawsbuck, two Pokemon that are known to blend with the seasons. Meaning, their appearance and scent changes depending on what season it is.
Since they will be making an appearance this time of the year, then it makes sense that they would appear in their Autumn Form. However, you can expect the different seasonal variants to eventually show themselves.
The event will also feature berries since it coincides with the fall harvest. Your Pokemon Go character will be able to take advantage of not only extra berry effectiveness but spinning at a PokeStop or Gym will give you additional berries.
Pinap Berries will provide you with double candy, while if you offer berries as a treat, these will be twice as effective. Not only that, but berry-themed Field Research will also be a thing this season.
You will also have a chance to encounter other "Autumn-themed" Pokemon like Yanma, Pineco, Plant Cloak Burmy, and Foongus, along with the evasive Shiny Vulpix. As a matter of fact, these Pokemon will be showing themselves more frequently.
Although, it's worth noting that this doesn't apply to the Shiny Vulpix. It won't be showing itself more frequently in the wild, but it will simply be appearing. The Alolan Vulpix may have been appearing as a Shiny Pokemon for quite some time now, but the Shiny Kantonian Vulpix will only be appearing in Pokemon Go once this upcoming event starts.
Last but not least, the Pokemon that hatch out of 5 km eggs will be Autumn-themed as well. Not only that, but you can take advantage of the 1/4 hatch distance at least until the event ends.
The improved hatch distance is especially notable because it wasn't mentioned in Niantic's event announcement. We hope that this boost will stay for the entirety of the event, especially since Pokemon Go will be removing some of the bonuses implemented due to COVID-19.