Twitch is probably one of the most popular streaming platforms these days. It consists of a variety of content creators, and it isn't in short supply when it comes to incredibly hot streamers. Owned by none other than Amazon, the service initially began as a video game live streaming platform, and undoubtedly many professional gamers have been earning a living from it.
Twitch quickly grew in terms of Internet traffic, so much so that Wall Street Journal states that the platform even exceeded Facebook and Hulu in that regard. Since its launch, though, Twitch broadened its horizons to extend beyond just gaming. Now, it allows content creators to stream other unrelated activities such as cooking, painting, music, and more.
That being said, its gaming community still remains to be the biggest one, even though its content has greatly diversified. One thing that has been quickly gaining traction in Twitch's gaming community is the professional women streamers, many of which are so attractive that they can easily pass as models.
It's incredible to think just how much the gaming community has changed and how far it's come. The term "gamer" used to imply that someone was a stereotypical nerd, but now its community consists of all kinds of people.
As you may or may not know, Twitch streamers usually have a camera pointed directly at themselves, which clearly showcases what they're wearing as well as their reactions to the game they're planning. As you can probably imagine, a hot gamer girl almost always does well on Twitch, with some even garnering a massive number of "simps."
Now, this is where the term "Twitch thot" comes into play, as quite a few of these attractive ladies have used their appearance as leverage or a tactic to gain more viewers, earn more tips, and perhaps even become one of the biggest streamers on the platform.
While it's not necessarily a bad thing — you can view this as a business strategy — a lot of people have some kind of issue with this kind of Twitch streamer, with many receiving a lot of hate. It's worth mentioning that we love and support the female streamers of Twitch, and we do not mean this article to undervalue or mock them.
That being said, let's go ahead and talk more about Twitch thots and who the best ones are at the moment.
What is a Twitch Thot?
THOT was initially an acronym that meant "That Ho Over There," a term that was incredibly popular back in 2012. It was commonly used to describe a woman who was more sexually promiscuous than others. It eventually morphed to mean different things, and can even be considered as a meme.
Although with the increase of hot Twitch streamers, it appears that the terminology has returned in full force. In the context of this platform specifically, a Twitch thot is an attractive woman who, most often than not, streams themselves playing video games.
Also, they're confident and unafraid to use their assets in order to earn more — it can either be in the form of more paid subscriptions, tips, donations, or all at the same time. It depends and varies between the different streamers.
If you're unsure if a specific streamer is considered to be a Twitch thot, there's a list of the usual signs:
They're a gorgeous woman;
They have a tendency to bend (or break) Twitch's implemented streaming rules;
They have a silly and happy-go-lucky persona;
They usually wear alluring and sexy outfits;
They tend to accentuate or draw attention to their body e.g. rear end, breasts, etc; and
They're not that particularly good at gaming — although this doesn't apply to everyone.
Best Twitch Thots
At this point, you might be intrigued by this list and are wondering more and more about who these women could be. Well, without wasting any more time, here's our list of the best Twitch thots.
Pokimane
Imane Anys, or more popularly known as Pokimane, is without a doubt one of the most popular streamers on Twitch right now. With a fanbase that extends across the entire globe, her followers at the time of writing are almost 7 million on Twitch alone.
She studied chemical engineering at McMaster University, but these days, you'll find her streaming different video games such as Fortnite and League of Legends. Recently, she has also been streaming the incredibly popular Among Us with other well-known streamers such as Corpse Husband, Valkyrae, and more.
That being said, Pokimane has definitely been in the streaming scene for quite some time now, seeing as she started streaming all the way back in 2013. Although she's popular as a gamer, she's one of the pioneers of the Just Chatting streams even before it became an official Twitch category back in 2018.
That being said, it's definitely worth noting that Pokimane is one of if not the tamest one on this list!
STPeach
Lisa Vannatta or STPeach is also one of the more popular female Twitch streamers with 1 million followers on the live streaming platform alone. She also has over a million followers on Instagram and over 300,000 followers on Twitter.
She has been in the streaming scene since 2015 and basically has an impressive presence on nearly every social media website. Although this doesn't really come as a surprise, given the fact that she's one of the hottest Twitch streamers out there.
Born in Canada, STPeach now lives in California with her husband Jay and their two adorable cats, Alfred and Leo. It may come as a surprise, but she enjoys streaming Counter-Strike: Global Offensive or League of Legends, although other content she posts deals with cosplaying and fitness.
Alinity
Natalia Mogollon, otherwise known as Alinity, is inarguably one of the veterans when it comes to Twitch streaming. A streamer since 2012 and with over 1 million followers on the platform, she's definitely one of the most popular, albeit also one of the most controversial, streamers out there.
She's most popular for streaming games such as Apex Legends and World of Warcraft. As a matter of fact, her online handle 'Alinity' was inspired by that latter video game. As mentioned, the Colombian streamer has had her fair share of controversies in the past.
For one thing, she was temporarily banned on Twitch early last year for a wardrobe malfunction. In an attempt to fit a pillow under her skirt, Alinity pulled up her shirt instead by accident, thus exposing her breast for a very quick moment.
She is also known for having had a squabble with the world-renowned YouTuber PewDiePie in the past, which involved a copyright strike. There are a bunch of other issues revolving around Alinity, including alleged pet abuse and mistreatment.
Amouranth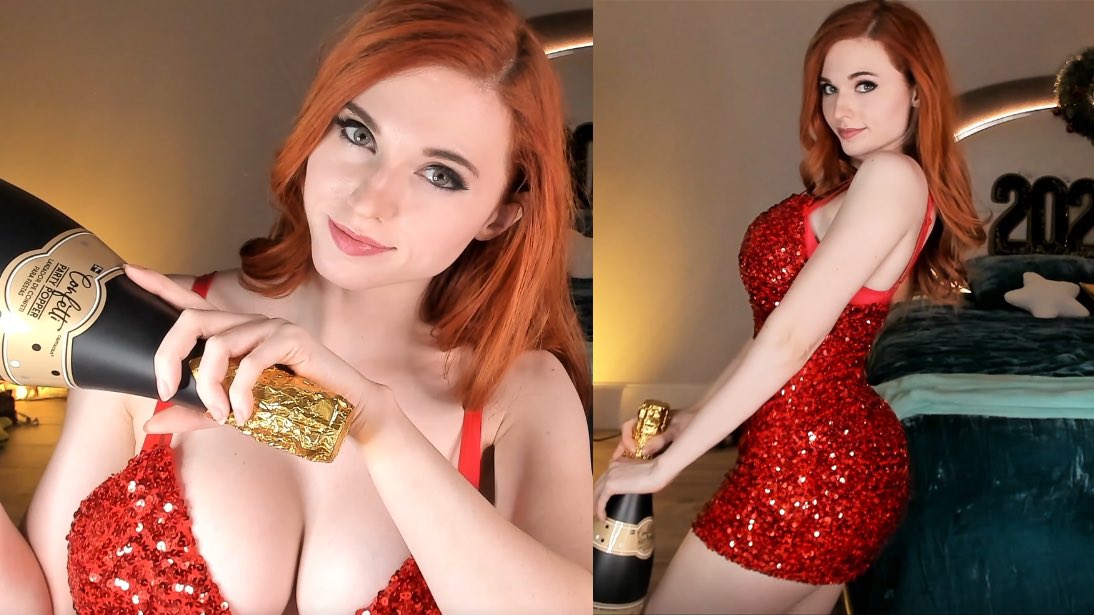 Kaitlyn Siragusa or Amouranth is another popular yet sometimes controversial Twitch streamer. Amouranth posts a variety of content over at her Twitch account, from workout streams, baking, just chats, video games, and more. Other than that, she's also popular for her ASMR and cosplay.
Before making streaming her bread and butter, Amouranth had her own business wherein she'd provide popular Disney characters during birthday parties for children. Amouranth has a tendency to bend Twitch's rules and regulations, sometimes even going so far as to break them completely.
Due to this, Amouranth has been banned from the platform a couple of times already. In one of her streams back in September 2019, Amouranth experienced a wardrobe malfunction similar to Alinity wherein she accidentally exposed herself. This led to her first Twitch ban, but it only lasted for three days.
Her second ban took place in March 2020, while her third ban happened a few months after in May 2020. A month after that, Amouranth was one of the streamers named when a Twitch viewer filed a lawsuit against the platform.
Apparently, the viewer suffered from several medical problems, including sexual addiction, and while he turns to the internet and to Twitch for his daily source of entertainment revolving around video games, streamers such as Amouranth – among others – expose him to content that makes his situation even worse.
Pink_Sparkles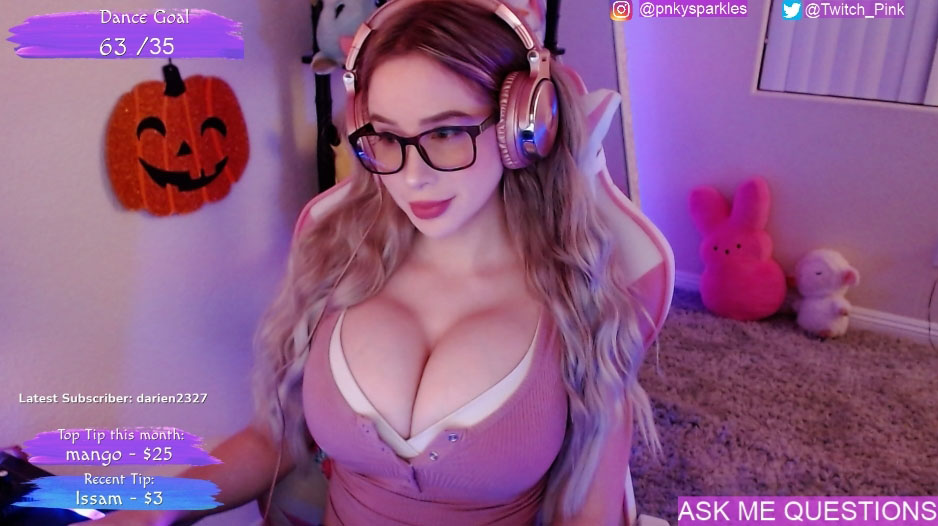 With a little over 1 million followers on Twitch, Izzy G or Pink_Sparkles is yet another incredibly popular channel on Twitch. Her Just Chatting streams are arguably one of the most-watched ones out there, and if she does decide to stream herself playing video games, she usually chooses League of Legends.
Interestingly enough, she used to be a teacher in Poland before pursuing a career as a streamer. Pink_Sparkles receives a lot of attention due to her curvy body, but she also receives unfavorable attention and criticism from those who dislike her, especially due to her controversial activities and behavior in the past.
A few months ago, Twitch temporarily banned Pink_Sparkles due to a small mishap. As we all know, sexual and/or adult content on Twitch is strictly not allowed, and while she wasn't promoting that kind of content directly on her channel, her Twitter was linked to her Twitch account and it was where she posted her NSFW pictures and promoted her OnlyFans account.
Of course, the ban was only temporary, and she remains a highly popular streamer to this day.
CinCinBear
Although she doesn't have as many Twitch followers as the others, Cinthya "CinCinBear" Alicea is still considered to be one of the popular female streamers on the platform. Her usual content revolves around World of Warcraft, but she also does Just Chatting streams.
Like most content creators on the platform, she also has a YouTube channel where she posts ASMR videos, but these are few and far in between. Many have an issue with CinCinBear because she used to used to say that she wasn't a fan of female streamers showing off their bodies for views instead of attracting viewers with high-quality gaming.
However, her clothing choices also changed as time passed, which led her to wearing more clothes that showed skin as well. Twitch also banned her in the past for wearing a sports bra, as the platform claimed that such apparel was against its Terms of Service.
Kandyland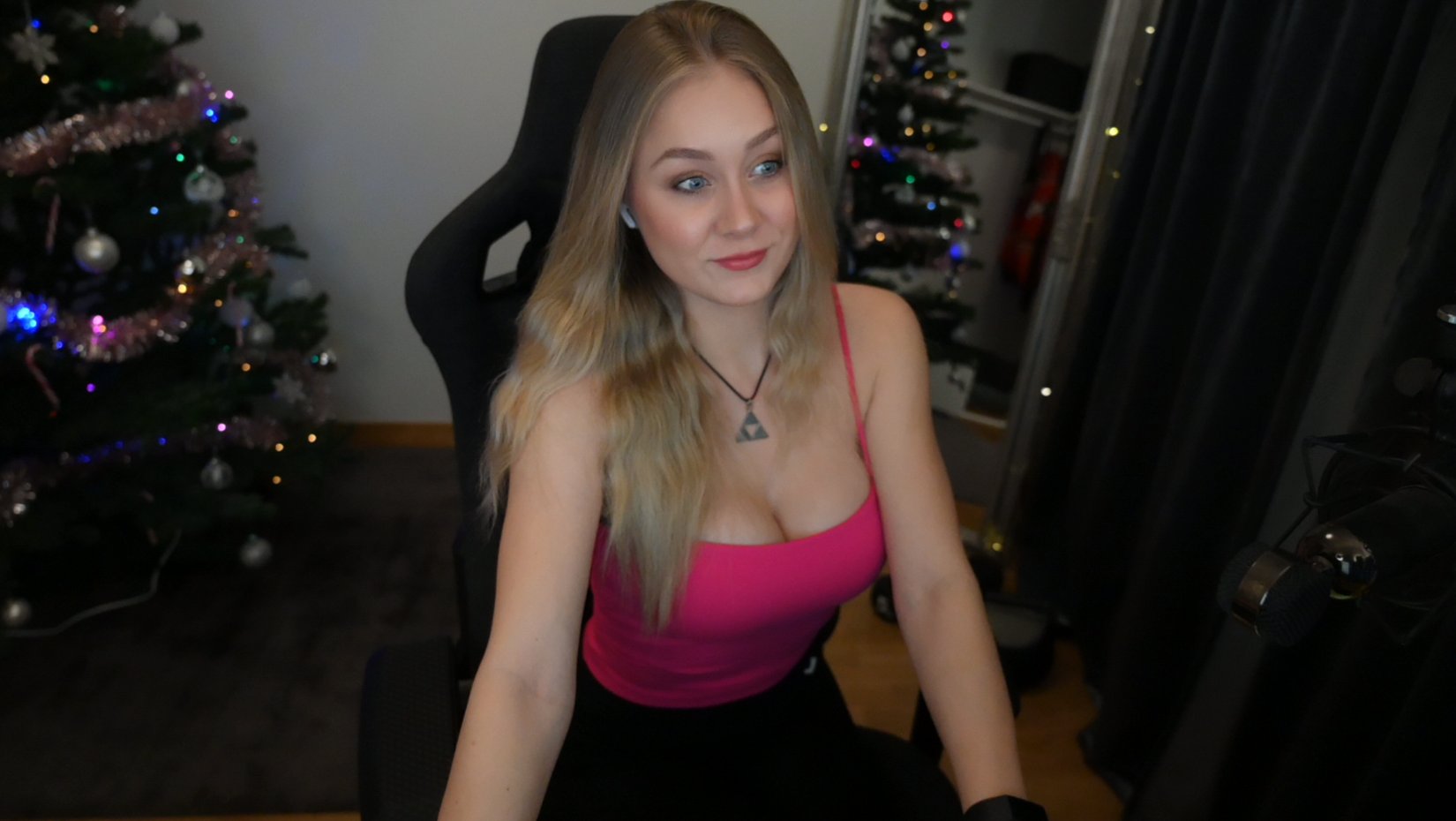 Emma Carlsson aka Kandyland is a Swedish Twitch partner with over 400,000 followers. You'll usually find her either streaming League of Legends or World of Warcraft, but she has several Just Chatting streams as well.
The famous streamer studied computer programming at University in Sweden, which is pretty impressive. She once said that becoming a full-time programmer was a dream of hers, but she may have to put that on hold for a while given how much money she makes on streaming alone.
She initially started her career in streaming fairly recently — 2019 — but she was able to quickly rise to the top. She's always vocal about how she wants to change the fact that the gaming community is dominated by men, especially on Twitch.
Lilchiipmunk
Caroline or Lilchiipmunk is yet another League of Legends streamer with over 400,000 followers on Twitch. Her career jumpstarted when she created her YouTube channel back in 2011, which is where she used to post gameplay videos. Twitch is her primary source of income as of now, though.
While many know her for her League of Legends content, Lilchiipmunk is also notorious for her clothing choices. Twitch temporarily banned her from streaming on the platform in the past because of how short her clothes were.
This didn't seem to stop her though, as she still continues to wear short, skin-showing clothing during her streams. She's also known to find ways to work around Twitch's rules, as she has done stripteases during her streams in the past without getting banned.
Bridgett
Bridgett Devoue, simply known as Bridgett on Twitch, was banned from the platform in the past for "suggestive content." Although, it's highly likely that Twitch just wasn't a fan of her clothing choices. Bridgett used to wear short and revealing clothing during her streams, often showing a lot of cleavage as well.
She used to be a competitive World of Warcraft player, but it appears that she doesn't stream as much on Twitch anymore. Instead, you will find her on TikTok, where she has accumulated a massive following as well.
AriGamePlays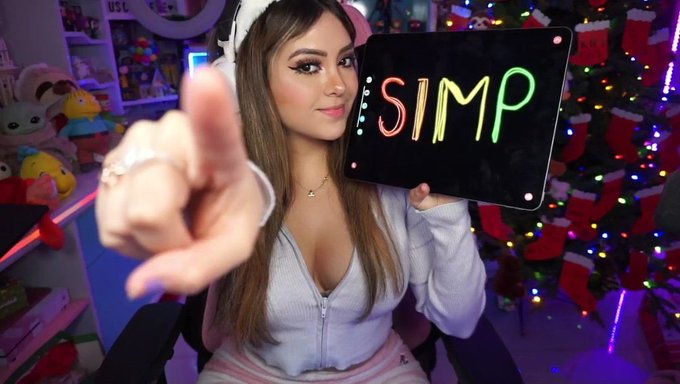 AriGamePlays is a Mexican YouTuber and Twitch streamer. With over a million followers on Twitch and over 2 million followers on YouTube, it's safe to say that she deserves a spot on the list of popular content creators.
Similar to the other streamers on this list, Twitch banned AriGamePlays for suggestive content, probably for her revealing clothing that always shows off her cleavage. At this point, it appears that the streamer is more active on Facebook Gaming and YouTube where she plays Among Us, Fall Guys, Fortnite, Overwatch, and other popular titles.
Are Twitch Thots a Threat to the Platform?
Twitch thots are arguably one of the most controversial topics within Twitch's gaming community. Some debate that Twitch thots threaten Twitch's integrity and have caused the platform to stray from its original purpose and mission.
On the other hand, many users enjoy the content these streamers provide, and even argue that we're free to choose the entertainment we want to watch on the platform. While Twitch may have had a few losses from the drama and controversies caused by some of these women, it's hard to argue that the platform was able to earn a lot from them as well.
For instance, we're pretty sure that Twitch has been profiting a lot from the popularity of content creators such as Amouranth or perhaps Alinity. As such, we doubt that Twitch thots can be considered as a threat to the platform.
Why Twitch Doesn't Do Anything About Them
Another thing that is commonly debated is whether or not Twitch thots break the platform's ToS. However, it's worth noting that Twitch thots aren't technically breaking any rules because the platform isn't that particularly strict in terms of dress code.
Even though these female streamers may dress up a certain way for their own reasons, perhaps to empower themselves or attract viewers to earn money, this doesn't mean that they have transgressed the Terms of Service. However, it's a different story if they start acting suggestively, as this crosses the line and can be a cause for banning.
This is where a couple of the listed streamers have stumbled, as several have been banned for "suggestive content" already. That said, these bans are almost always temporary and don't last for very long.
Now, Twitch CEO Emmett Shear previously said at TwitchCon 2019 that the company checks for the streamer's intent before it decides how long the ban will last. In other words, if the streamer didn't mean to break the rules and regulations set by the company, then it will probably give them a relatively short ban.
This statement makes sense, although a lot of people aren't impressed and think that Twitch is just trying to make excuses for these female streamers.
At this point, Twitch users will probably remain divided when it comes to the concept of Twitch thots. Love them or hate them, but they'll most likely remain as a part of the platform either way. So, the best way to go about this is to just remain respectful of one another and simply hang around the community or channel you enjoy instead of spreading hate.