Opening Night Live at Gamescom is delivering on its promise of 30+ game premieres, announcements, and debuts, with Marvel's Midnight Suns being one of the most anticipated. Marvel's Avengers, Marvel's Spider-Man, or even the impending Marvel's Guardians of the Galaxy come to mind when video game gamers think of Marvel. Midnight Suns by Marvel, on the other hand, is a whole other story. The fact that Firaxis Games developed it, the creators of XCOM, is maybe the most intriguing proof.
Marvel's Midnight Suns is a strategy game, which should come as no surprise given that it's a Firaxis title. Consider XCOM, but with Marvel superheroes. While the gameplay for Marvel's Midnight Suns has yet to be unveiled, anticipate a similar kind of turn-based tactical warfare in which every single move may determine success or survival. In terms of when Marvel fans may expect to witness gameplay, Firaxis has stated that a reveal will take place in September.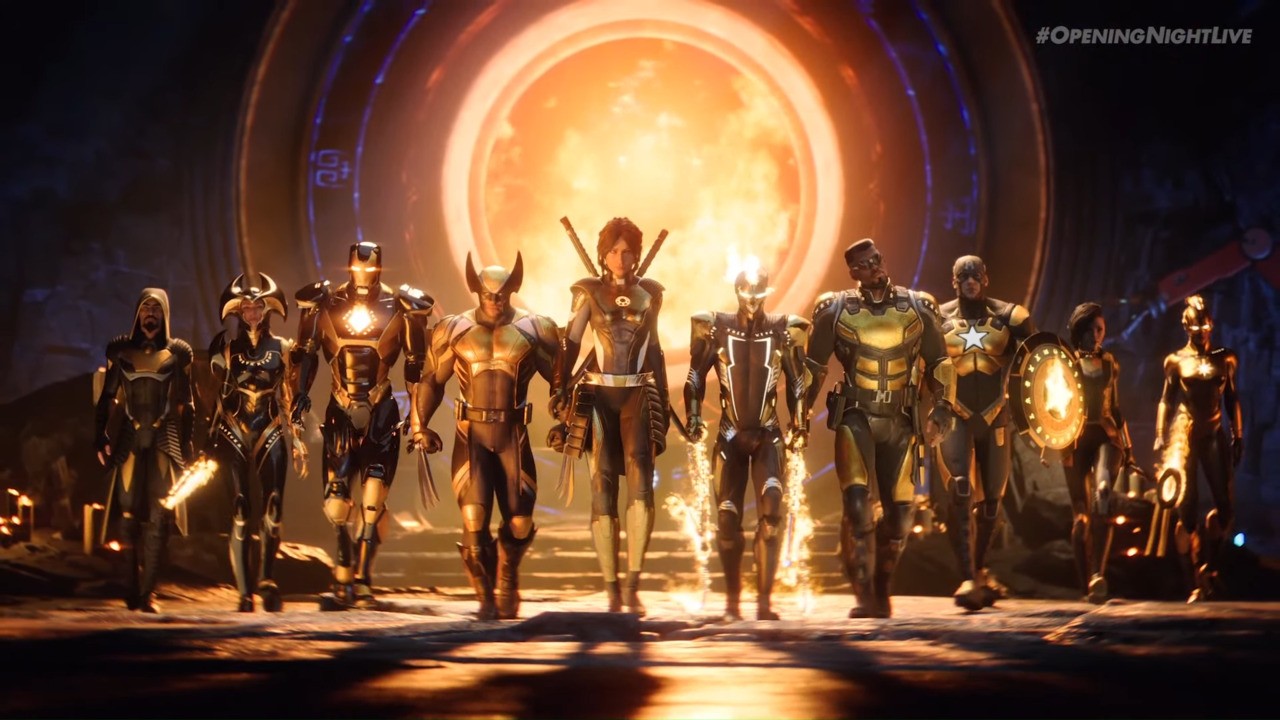 However, one key feature of Marvel's Midnight Suns sets it apart from what fans may expect. These aren't necessarily the Marvel characters you'd expect to see. Marvel's Midnight Suns have a darker tone and narrative than the typically lighthearted and adventure-oriented Marvel comic books and films. Rather, it's a universe filled with supernatural foes such as vampires and Lovecraftian monsters.
Marvel's superheroes get a fresh new appearance that fits the darker, more terrifying plot and environment. They're all dressed in Midnight Suns armor, which will presumably aid in projecting from otherworldly powers. Wolverine, Ghost Rider, Iron Man, Magik, Blade, Captain America, Captain Marvel, Doctor Strange, and Nico Minoru are among the characters featured in the teaser. It's unclear whether these are the game's sole Marvel characters or whether there will be additional that isn't seen in the teaser.
Another intriguing reveal is that players will be able to create their own Marvel character, who will play a key role in the plot of Marvel's Midnight Suns. Players will have complete control over this character, allowing Firaxis to craft a unique tale without focusing on any other Marvel character.
Marvel comic book fans will realize that Midnight Suns isn't an entirely unique concept. It's based on the Midnight Sons, an existing Marvel tale that's been updated to be more inclusive. The Midnight Sons were a group of nine characters that were gathered together to fight Lilith and her demonic spawn. In the months ahead, expect to hear a lot more about Lilith, the Midnight Suns, and Marvel's upcoming strategy game.