Horizon Zero Dawn is a third-person action role-playing game that debuted on the PlayStation 4 in 2017 and was later ported to the PC in 2020. Horizon Zero Dawn is a post-apocalyptic game created by Guerrilla Games, a Sony first-party studio based in the Netherlands. It is set in a post-apocalyptic future where robot dinosaurs dominate the planet.
Horizon Zero Dawn was a successful new IP for Sony and Guerrilla Games, with over ten million copies sold and an 89 Metacritic score on the PlayStation 4 system. The game's unusual scenario, stunning visuals, and complex fighting system were lauded by critics and gamers alike. Guerrilla announced a sequel, Horizon Forbidden West, in June 2020, with a February 2022 release date for PS4 and PS5.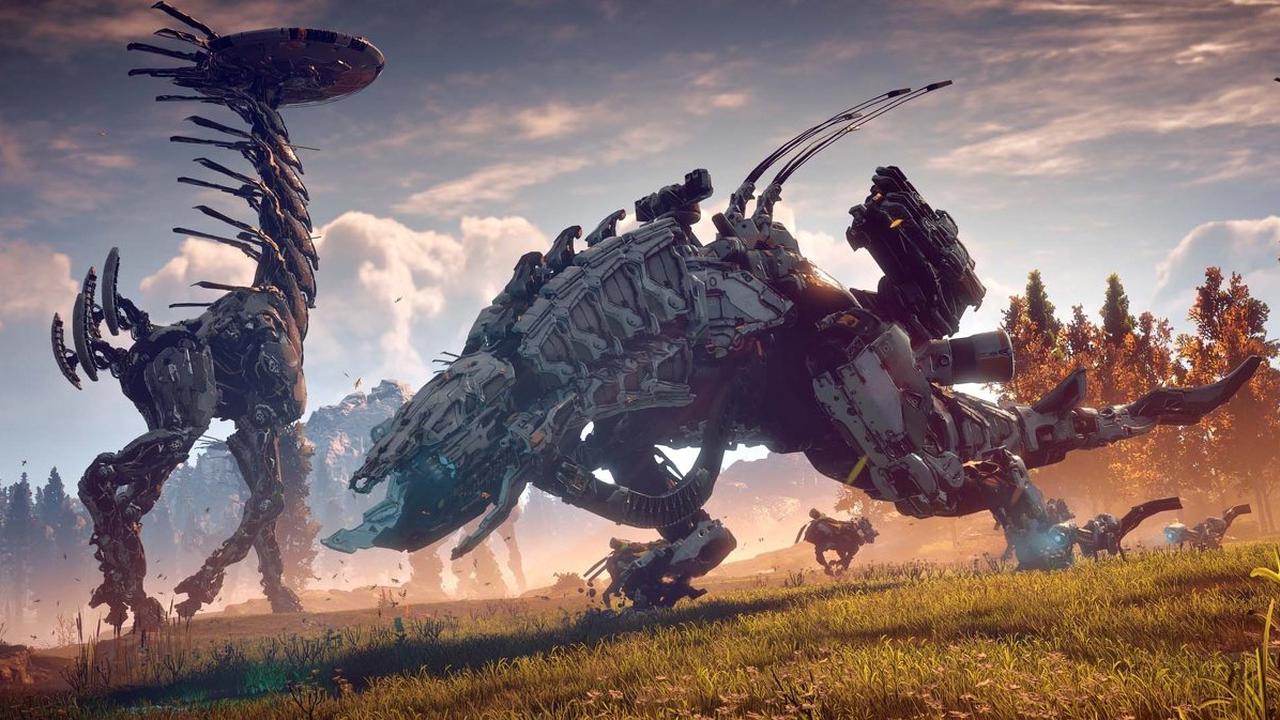 Guerilla recently published a 60fps update for Horizon Zero Dawn for PlayStation 5 owners in an effort to boost interest in the genre. With this update came a modification to the game's emblem, which was discovered by Adam Novice, an eagle-eyed fan, and Twitter user. Adam reinstalled the game lately in order to test out the new performance enhancements.
Two tiny adjustments have been made to the new Horizon Zero Dawn logo: a line break has been placed alongside the Roman numeral for one, signifying that this is the series' debut title. The new logo is more comparable to the one used for Horizon Forbidden West, the sequel. This unifies the franchise's branding and makes it obvious to players which installment comes first in the series.
@_get2sammyb Is it me or have @Guerrilla changed the logo for Horizon to incorporate the 1 in the middle like they have with the 2 in Forbidden West? pic.twitter.com/UgjfRrfcU6

— Adam Novice (@ADF86) August 27, 2021
Horizon Forbidden West was scheduled to be released in the autumn of 2021, however, now that its release date has been announced as February 2021, Sony's forthcoming fall PlayStation lineup has a gap. For the remainder of the year, Arkane Studio's action-adventure Deathloop is the PS5's only significant exclusive title, and even it is a limited-time console exclusive. Microsoft has the upper hand in autumn 2021, with the release of its highly anticipated FPS Halo Infinite in December.
Of again, February 2022 isn't far away, and it's always preferable to acquire a finished game over one that isn't. Sony's first-party studios are known for producing high-quality games, and Guerrilla's attention to detail on something as basic as an old logo demonstrates their commitment to the Horizon series. With big titles like God of War: Ragnarok, Gran Turismo 7, and the aforementioned Horizon Forbidden West due to arrive next year, the PlayStation platform is likely to have an amazing 2022.