Spellbreak by Proletariat Inc. has reached another milestone of having 5 million downloads in just three weeks after its release. The game is an animated battle royale where players can use magic to damage their enemies with unique classes like Frostborn and Pyromancer made available to suit each player's different playstyles.
Apex Legends fans might feel a bit familiar with Spellbreak thanks to likeliness in graphics but the latter focuses on third-person perspective magical combat as compared to Apex's first-person shooter thus making it a totally unique game.
Players can also use various runes including invisibility, dash, flight, and more to improve their mobility on the map, pairing defense and agility to enhance their offensive abilities. Similar to other free live service games of today, Spellbreak also offers various cosmetics for the game's different classes that players can get by using the gold they have earned as they progress through the game.
As the game continues to grow significantly, the developers revealed that the game has already gathered more than 5 million players since it was launched a few weeks ago. The top three countries where Spellbreak players live are Brazil, Japan, and the United States. Thanks to these players, Spellbreak has also achieved other milestones for the game.
https://twitter.com/PlaySpellbreak/status/1308768217784037378?ref_src=twsrc%5Etfw%7Ctwcamp%5Etweetembed%7Ctwterm%5E1308768217784037378%7Ctwgr%5Eshare_3&ref_url=https%3A%2F%2Fscreenrant.com%2Fspellbreak-5-million-players-after-launch%2F
Since the game was released, fans have watched 4 million hours of Spellbreak on Twitch, sent 4 million messages via the game's official Discord server, and have cast 25 billion in spell damage. Spellbreak's Discord channel has over 300,000 members and has racked over 1.25 million voice minutes.
Before the game as released, it wasn't that popular for the public. The game wasn't being featured by publications since this is not the type of game to go mainstream by any stretch of any player's imagination.
Usually, games like this get buried under trending topics like the upcoming next-gen consoles or the next major installation of a popular franchise such as Call of Duty Black Ops Cold War which is expected to give Spellbreak a decent competition. Hence, for the game to acquire so many players in such a short period of time is proof of the quality the developers have put in Spellbreak.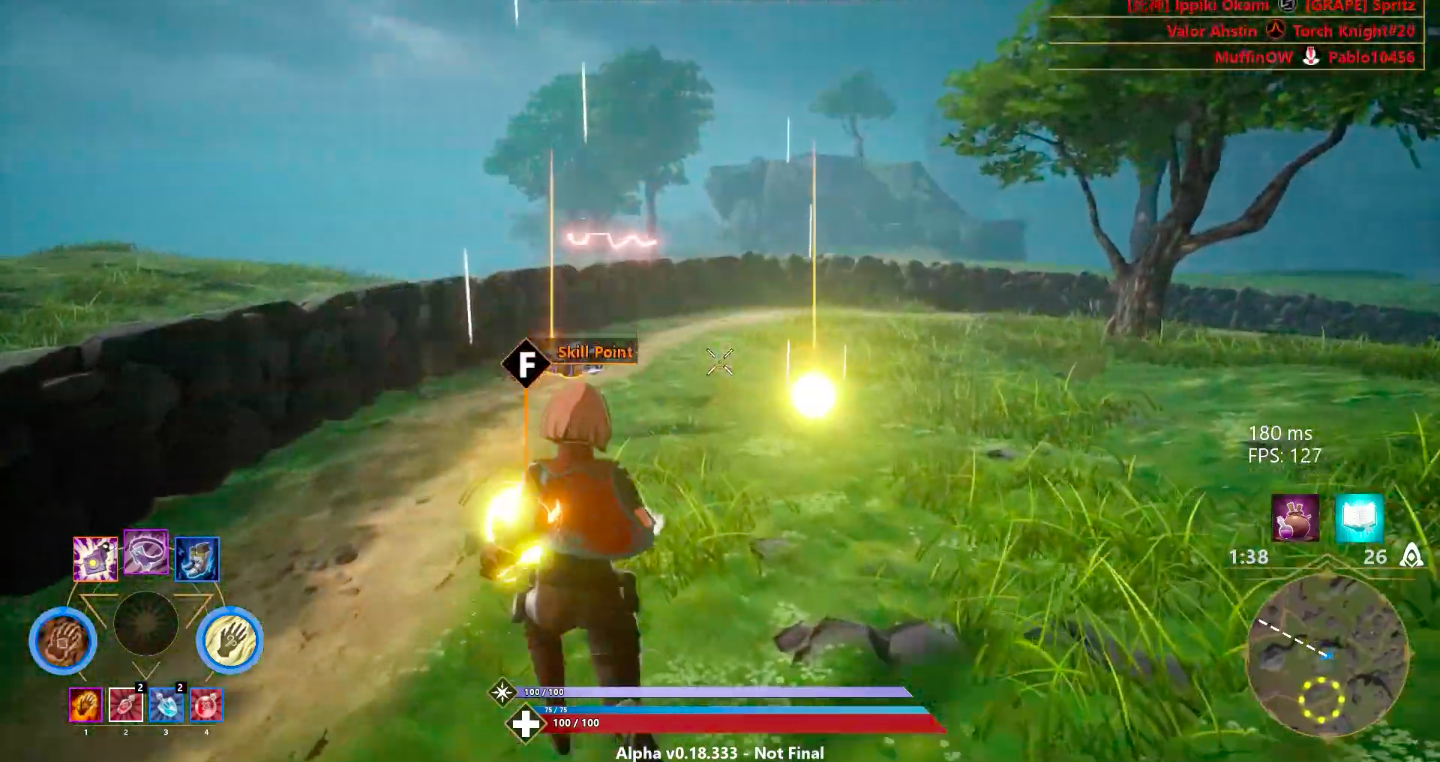 There is no doubt that the popularity of battle royale games has increased significantly thanks to Fortnite and PUBG however, the triumph of Spellbreak still remains extraordinary. Seeing a previously unfamiliar title trend upwards to popularity is always compelling and admirable.
Hopefully, the developers continue to build the game through impressive support and quality output.