Much to the delight of Animal Crossing: Pocket Camp fans, the mobile game still continues to bring in familiar faces along with new villagers. As a matter of fact, Nintendo recently announced that C.J. and Flick from Animal Crossing: New Horizons will be joining the roster of visitors.
The two villagers will still have the same roles from New Horizons. For instance, C.J. is still responsible for hosting the Fishing Tourneys. As the name suggests, this is an in-game event wherein the villagers and players have to catch as many fish as possible within a limited period of time. The more fish you catch, the more your rewards will be as well.
Chip used to be the one who hosted the Fishing Tourneys. The beloved beaver would offer awards to the players, although the award given would solely depend on the size of the caught fish. There was a variety of awards though, even including a trophy.
A few familiar faces are on their way to the campsite… C.J. and Flick are almost here! C.J. is hosting a Fishing Tourney that starts tomorrow, and Flick will have some goals involving his beloved bugs for you to complete. pic.twitter.com/zcA7dQFqJb

— Pocket_camp (@Pocket_Camp) November 11, 2020
That being said, C.J. was the one in charge of the latest Fishing Tourney. As such, we have yet to confirm if the two will simply switch with each other from time to time, or if C.J. will be the host going forward.
As for Flick, he is a red lizard with tiny yellow horns. Long-time Animal Crossing fans know that he loves bugs. As such, it makes sense that the event that takes place if or when he visits your campsite revolves around bugs as well.
After you track and capture the bugs for him, Flick will give you all kinds of rewards for your efforts. In Animal Crossing: New Horizons, Flick would sometimes visit a player's island for Bug Tourneys.
When he does randomly show up on your island, you will be able to sell a variety of bugs to him. Not only that, but he's an artist as well, which means you can commission him to create a bug statue for you.
New Horizons players will still be able to encounter C.J. and Flick during random events and tourneys in the game. However, even greater news is the fact that Animal Crossing fans who don't have a Nintendo Switch will be able to meet these two via Pocket Camp.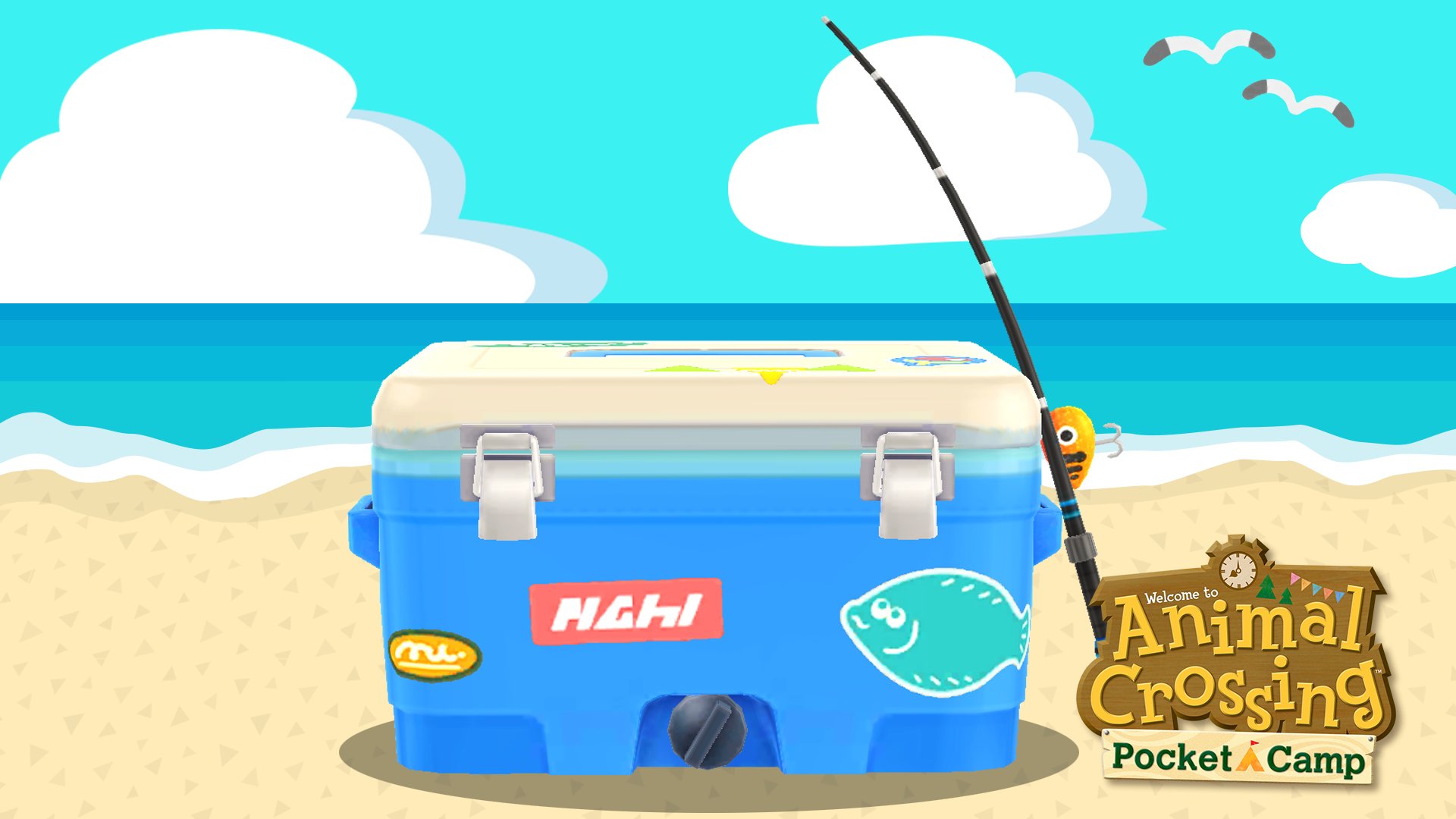 The Nintendo Switch title was released earlier this year and has been incredibly well-received by gamers. That being said, the free mobile installment of the franchise still has a pretty decent playerbase.
As a matter of fact, Nintendo still continues to bring in new villagers to Pocket Camp every couple of weeks, allowing you to have more visitors at your campsite.
Animal Crossing: Pocket Camp has been out for a while now, more specifically, its global release was last 2017. In fact, it was launched shortly after the Nintendo Switch was released.
Pocket Camp was a great way to pass the days while waiting for the release of New Horizons. While it's a free-to-play game, it still offers in-game purchases through the use of Leaf Tickets, Pocket Camp's premium currency. Those who want to purchase limited items to make their campsite more unique than others can use these Leaf Tickets.