The Elder Scrolls Online's next expansion will take you back to the all-familiar city of Markarth in Skyrim. If you're a long-time fan of the franchise, you'll know that Markarth was always featured in Skyrim, the singleplayer predecessor to Elder Scrolls Online.
How Elder Scrolls Online implements Markarth is reminiscent of the Markarth we once knew, but this time it's controlled by the wild men of The Reach as well as full of banners, mammoth tusks, and red paint.
The storyline for Elder Scrolls Online this year is known as Dark Heart of Skyrim, which follows the story of a war between the vampires and the werewolves. Now, this all-new Markarth expansion will have a storyline that ties in nicely with this i.e. it will have the players confront a vampire called Rada al-Saran.
Another familiar face will make an appearance: Verandis Ravenwatch, a vampire who previously showed up in earlier Elder Scrolls Online stories.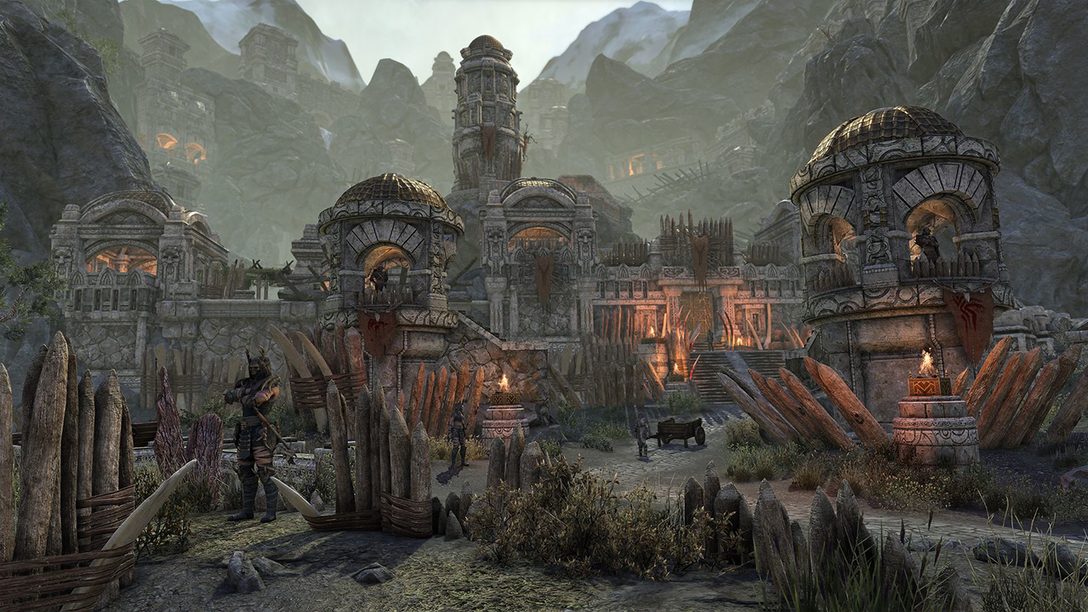 If you decide to venture beneath The Reach, you will find vast caverns full of glowing fungus and ancient libraries. Definitely something players would want to explore for hours and hours.
Speaking of The Reach, the Markarth DLC will feature a new zone there that will include a new solo arena. This is a feature that many Elder Scrolls Online players have been asking for.
The Elder Scrolls Online Dark Heart of Skyrim: Markarth won't be released until November 2 for PC/Mac and Google Stadia, and November 10 for PlayStation 4 and Xbox One. However, Bethesda understands just how excited the fans are.
As such, you can already begin your Markarth expansion adventure right now with a free quest available from the in-game Crown Store. This quest will lead you directly into the main story of the DLC, as well as the finale of Dark Heart of Skyrim.
Plus, no additional purchases will be needed as you will only need the base game in order to play it.
Among other things you can look forward to is the Lost Treasures of Skyrim in-game event, which will start by next week. This event challenges you and the entire Elder Scrolls Online community to unlock three tiers of collectible rewards.
This includes a whole bunch of items, like a pet, new cosmetics, a house, and even houseguests – the first of a new type of collectible.
In order to unlock these rewards, you have to work together as a community and use the new Antiquities system. Doing so will help you uncover Tamriel's lost treasures. It's definitely worth noting, though, that this will event only be available to those players who have the Greymoor Chapter.
Last but not least, Elder Scrolls Online will be having their end-of-year promotion soon, which they have called #TamrielTogether. This upcoming event will undoubtedly be filled with new in-game events and rewards that you don't want to miss out on.
The Elder Scrolls Online: Markarth will bring the end of the Dark Heart of Skyrim storyline, and we're definitely sad to see it go. However, we're beyond excited to see what events and surprises the Markarth DLC has in store for us.