The fact that Vin Diesel will be acting in Ark 2 caught everyone by surprise, but it appears that his involvement in the upcoming game runs deeper than just that. As a matter of fact, it has been confirmed that Diesel is also working on the game's development as well.
Ark 2 is a direct sequel to Ark: Survival Evolved — a game that was recently revealed during The Game Awards 2020 and is expected to release some time in 2022. Developed by Studio Wildcard, the Ark franchise has significantly grown and improved throughout the years.
The first dinosaur survival game was released in Early Access back in 2015, and Studio Wildcard didn't fully launch the title until two years later. Since that time, however, Ark has thrived along with the release of several DLCs. In fact, the latest DLC brings David Tennant on board, a famous Doctor Who actor.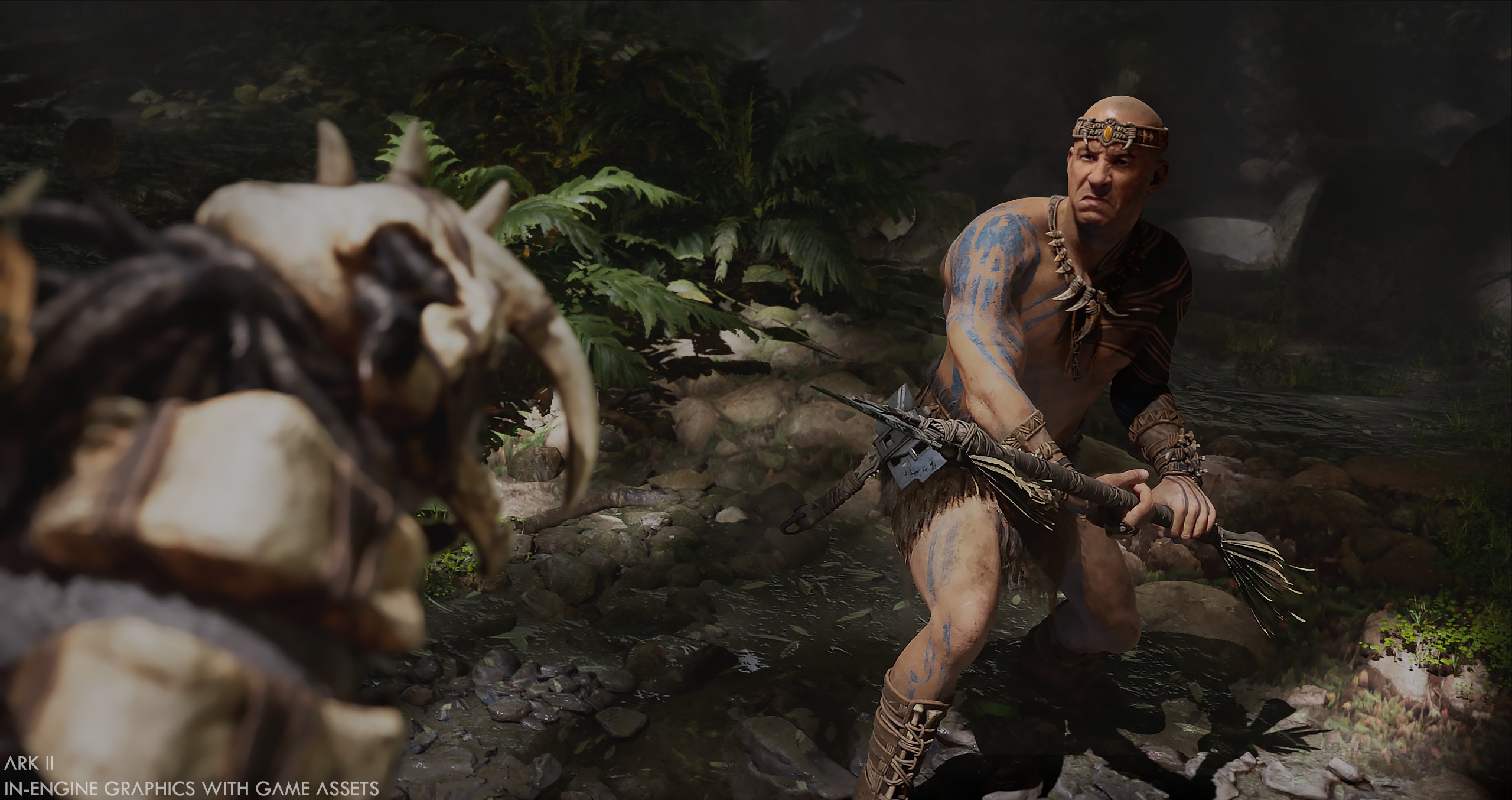 As for Vin Diesel's involvement in Ark 2, fans were able to get a glimpse of that in the trailer that was unveiled during The Game Awards 2020. The actor plays a brand-new character named Santiago in Ark 2 who happens to be the leader of their tribe.
While seeing him in the trailer was undoubtedly a surprise, to say the least, what's even more surprising is the fact that he's more than just an actor in this circumstance. According to a press release sent to PC Gamer, Vin Diesel is the executive producer of Ark 2 and the Ark animated series, which is set to come out in 2022 as well.
As a result, Diesel now holds a new title as Studio Wildcard's "President of Creative Convergence." That being said, the actor is no stranger to starring in video games. In fact, Diesel was a voice actor in the early 2000s to well-received Chronicles of Riddick titles.
Not only that, he played as Dominic Toretto in Fast and Furious: Crossroads, a racing and action-RPG that was released only this year. Unfortunately, this game was severely criticized, which made it one of the most disappointing games this year as a result.
https://twitter.com/survivetheark/status/1337229732035891201?s=20
While many fans are skeptical and believe that Studio Wildcard is only utilizing Diesel's name as a marketing strategy, the studio reassures fans that Diesel has a deep understanding of the Ark franchise. As a matter of fact, the actor has reportedly clocked in thousands of hours just playing the original game, providing the game's developers with "direct feedback."
For instance, the official Ark Twitter account announced in March of this year that the bug wherein berries tame the Ferox will be fixed in an upcoming update. Now, Studio Wildcard revealed that the person who reported the bug was, in fact, Vin Diesel himself.
Seeing as Diesel now has a newfound position in the studio, we can't wait to see what kind of changes will be made in Ark 2 and what effect the actor will have on the franchise's future in general.
After all, the fact that Studio Wildcard still has plans to include more content in the original Ark: Survival Evolved, along with the upcoming animated series and sequel, just goes to show that the company is investing in the franchise and will be supporting it for a long time.