Shin Megami Tensei is an incredibly long-running franchise; in fact, it's been around since 1987. Since then, it didn't fail to keep rising in popularity. Although, many of the recent titles have been remakes, with Shin Megami Tensei 4 being the latest mainline title that isn't a remake. Other than that, Atlus created a spin-off franchise from Shin Megami Tensei in the form of the ever-popular Persona series.
Now, it appears that Atlus has decided to give Shin Megami Tensei and its fans some love, as the developer has just announced an online concert for the franchise. Just like Persona, many fans have applauded this classic series for its incredible soundtrack. At this point, there are hundreds of songs in Shin Megami Tensei's library, most of which are worth listening to for hours on end.
Some of the brains behind the franchise's soundtrack include Japanese composers Kenichi Tsuchiya, Shoji Meguro, and Toshiko Tasaki. Asides from this, though, fans are also looking forward to the brand-new title Shin Megami Tensei 5, which was announced back in 2017.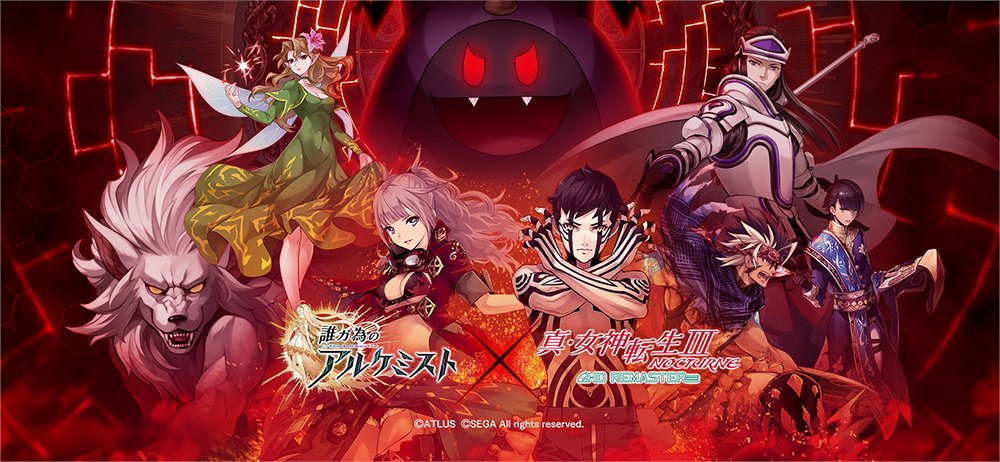 The official Twitter account of Atlus West recently announced that the company will be hosting a special Shin Megami Tensei online concert next month. Specifically, the event will take place on March 19, 2021 EST, and it's expected to have a live orchestra that will play a variety of tracks from the different games in the franchise.
From what we've gathered, it looks like this upcoming event serves as a promotion for the HD remaster of Shin Megami Tensei III: Nocturne, which has been released in Japan already while the English release will follow soon. While this online concert won't be translated into other languages, English audiences will still be able to enjoy it.
Tickets for the concert will be priced at ¥3,666, which is more or less $37 USD. Fans who are interested in checking out the event can expect performances from artists like "LaiD Back Devil" as well as "others" that haven't been specified just yet. However, we're sure that more details will be shared the closer we get to the concert's date.
That being said, there's just one catch: fans need to have a ZAIKO membership if they want to watch the online concert. Other than that, it's required that viewers use a specific internet browser—either Google Chrome, Microsoft Edge, Mozilla Firefox, or Safari—and it must up-to-date.
Join us for the Shin Megami Tensei Live Concert Event on March 19!
Hear a live orchestra perform songs from the Shin Megami Tensei series, including Shin Megami Tensei III Nocturne HD Remaster! https://t.co/YLp7rzdI5S

— Official ATLUS West (@Atlus_West) February 21, 2021
Fortunately, interested fans can check out a test stream first before buying tickets to ensure that they'll be able to watch the online performance with no issues. After all, it would be a huge bummer if fans fork out hard-earned money only to find out that their browser isn't supported or they keep encountering errors.
With that in mind, Atlus is no stranger to hosting concerts for the highly beloved Shin Megami Tensei franchise. In fact, there were even concerts for Persona too—back in 2019, there was an in-person concert at Ryōgoku Sumo Hall called "Persona Super Live."
Despite the pandemic and lockdown regulations, it's great that companies still find other ways to provide new content for fans. Even though the concert won't be translated, dedicated fans wouldn't want it any other way—they're there for the music, after all.