Capcom had its Monster Hunter Digital Event a few hours ago, and one of the exciting things unveiled during that event is a brand-new trailer for Monster Hunter Stories 2: Wings of Ruin. While a simple trailer isn't something that would be considered as an incredible reveal, what makes this one special is the fact that also included the game's release date.
This is perhaps one of the biggest reveals about Monster Hunter Stories 2 ever since it was initially announced back in September 2020. In case you're not familiar with this upcoming game and its franchise in general, it started as a combination between Pokemon and Monster Hunter.
As such, players could capture and train a variety of monsters found within the Monster Hunter series. Not only that, they could then use these monsters in turn-based battle, just like in any Pokemon game.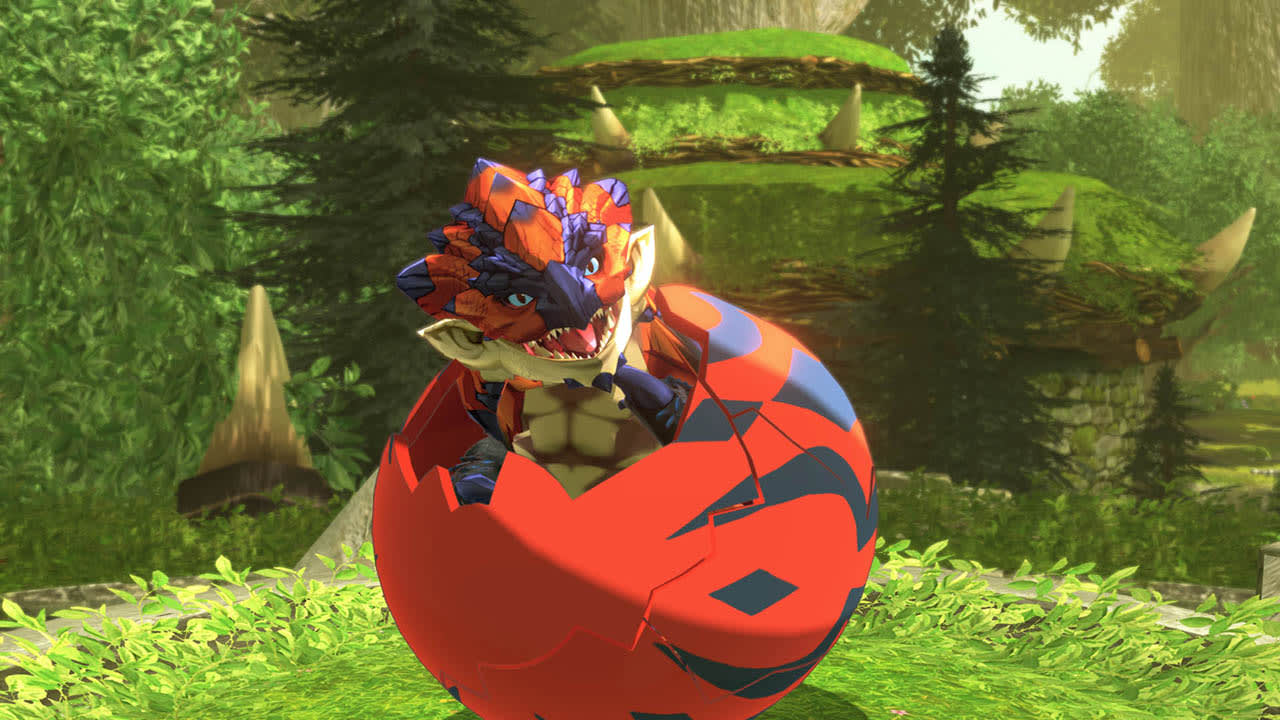 Asides from the fact that the new trailer revealed Monster Hunter Stories 2: Wings of Ruin's release date—which will be on July 9, 2021—it also detailed a handful of new and interesting information for fans to ponder on. For one thing, and this is probably what fans are most curious about, the trailer delved into some of the new monsters that will be added to the upcoming RPG.
Legiana and Anjanath were featured in the trailer, which means that players can expect monsters from Monster Hunter World to make an appearance in this installment. Other than those two, Pukei-Pukei, Kulu Ya-Ku, and Nergigante also starred in the trailer. However, we have yet to know if Nergigante will be included in the game as a "monstie," or as an enemy monster.
Monster Hunter Stories 2: Wings of Ruin's official website also underwent an update, which confirmed that Paolumu from Monster Hunter World will also be present. As for the monsters that are not from World, there's Mizutsune. But this makes sense as well, knowing that it will be making an appearance in Monster Hunter Rise too.
Details about the upcoming game's plot have also been unveiled. Just like the original title, players will once again have a Rathalos companion. However, this one is different because it has black wings. This Rathalos is special because it's capable of either saving the world or causing its doom, and the player character is responsible for ensuring that it's not the latter.
One of the companions players will encounter in Monster Hunter Stories 2 is Navirou, who happens to be the felyne companion of the first game's main character. Other than that, players can expect that a new weapon type will be added to the upcoming game, seeing as the trailer showcased footage of a player wielding a bow while in battle.
In the first game, the protagonist could only choose between the great sword, sword and shield, hammer, or hunting horn. So, it's great that this sequel adds one new weapon type to the list, especially since the mainline titles have 14 different kinds of weapons.
Last but not least, it looks like Monster Hunter Stories 2 will offer some kind of interesting feature. At the end of the trailer, it's showcased that there will be some missions that can be done with a friend. Capcom hasn't mentioned anything about this detail yet, however, so we'll just have to wait.