Revealed only a few days ago, New Pokemon Snap is one of the titles that has been announced to release this year in celebration of Pokemon's 25th anniversary. According to the announcement, the upcoming title is set in a brand-new location called the Lental region.
The Pokemon Company initially revealed New Pokemon Snap last year, much to the fans' surprise. The upcoming title serves as a follow-up to the initial Nintendo 64 game, and many fans didn't expect that this kind of sequel was in the works.
Nonetheless, many fans of the original classic game are hyped for this upcoming release, especially since New Pokemon Snap will be released on the Nintendo Switch. In other words, it will offer similar gameplay that fans loved while incorporating new and improved graphics. Asides from this fact though, fans are looking forward to New Pokemon Snap because it will be set on Lental region, a new locale that fans haven't been to before.
Welcome to the Lental region, your destination for adventure in #NewPokemonSnap! Venture from island to island on an ecological survey, building your Pokémon Photodex as you observe wild Pokémon in their natural habitat. New Pokémon Snap arrives on 4/30!https://t.co/S8dzpbVhbc pic.twitter.com/OpQhY7V3O8

— Nintendo of America (@NintendoAmerica) January 14, 2021
Since it's a new place, not a lot of details have been revealed about Lental region just yet, even in the game's overall lore. However, just like the original Pokemon Snap, the upcoming Nintendo Switch title will have players traversing through an expansive island to survey and take photos of a variety of Pokemon.
From what we can see so far, New Pokemon Snap will play similarly to the original Nintendo 64 game, but one of its differences is that it will no longer be set in Pokemon Island. As for the Lental region, the announcement made by Nintendo of America in its official Twitter account states that it is made up of a bunch of different islands.
No matter the area though, players will still have the same classic experience of observing different Pokemon as they meander through their natural habitats. That being said, fans are now wondering how New Pokemon Snap will handle the current Pokedex.
Out of the 151 Pokemon, Pokemon Snap for the N64 only included 63, so it's highly possible that New Pokemon Snap won't be including all 898 Pokemon that's currently a part of the overall franchise.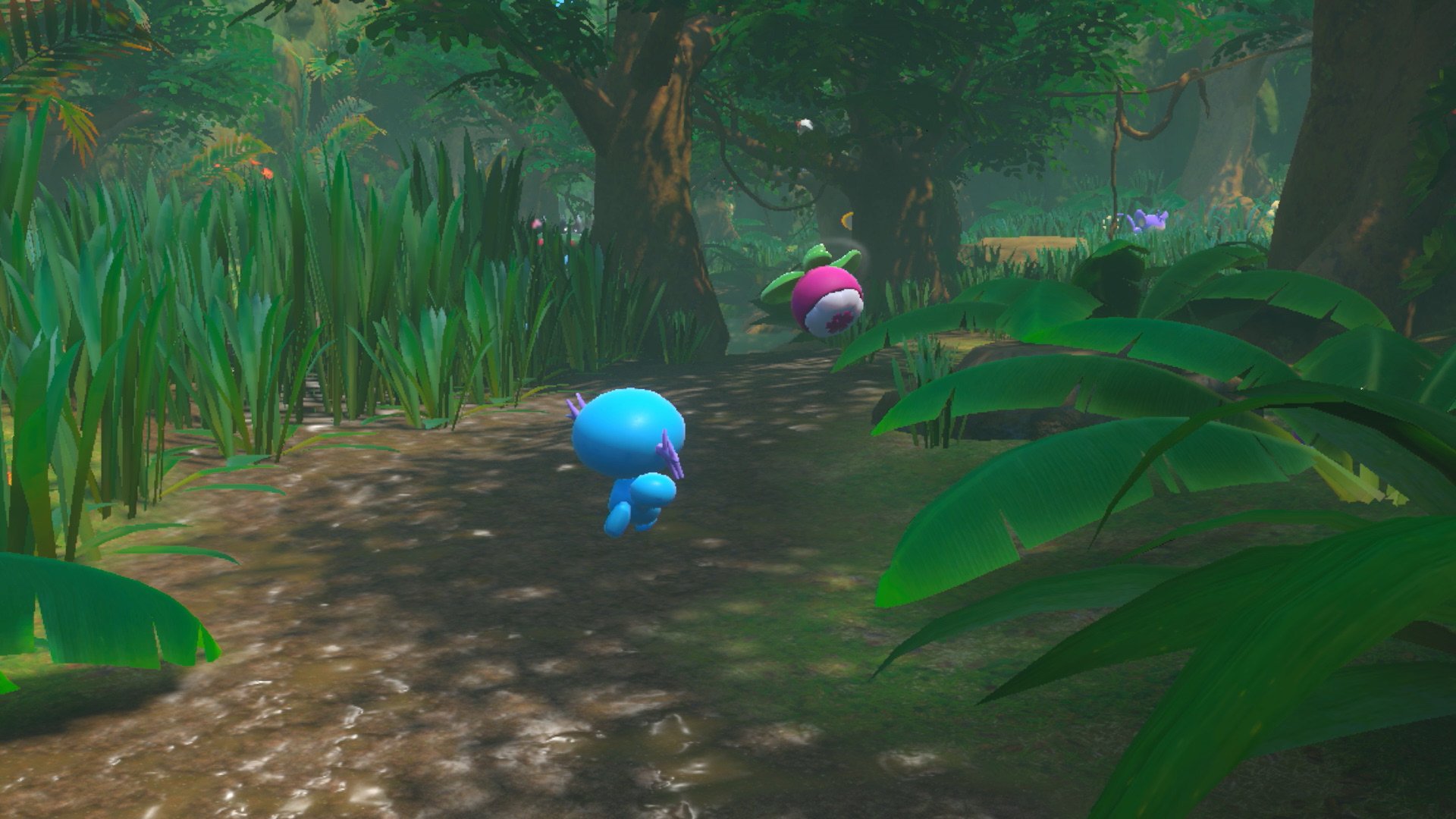 New Pokemon usually get introduced in the series during a mainline title, and at the moment, there's nearly 1,000 Pokemon entries overall. We doubt that New Pokemon Snap will be the one to help the series reach this milestone, especially since it's only a spin-off game. However, given the fact that it's going to be set in a new region, there's still a slight chance that this will be the case.
Along with the announcement, Nintendo also dropped a trailer for New Pokemon Snap, which showcases the mesmerizing environment and landscapes in Lental. One thing that was noticeable is the upcoming game's graphics and visuals. It's clear to see that the different aspects of the game, including its Pokemon, are now of high quality—this is something that many Pokemon fans have previously criticized the franchise for.
It's safe to say that with each new Pokemon game that gets released, the graphics and overall quality edge closer and closer to what the fans have always wanted in a modern Pokemon title.