Ubisoft has set a date for its Ubisoft Forward presentation in June, which will be one of the first at the all-digital E3 2021. Following the global pandemic and the suspension of E3 2020, the controversial company conducted its first Ubisoft Forward in July 2020, joining the ranks of developers and publishers pivoting to streaming, self-produced showcases. Several more presentations were held during the year, showcasing designs from some of Ubisoft's most famous franchises.
If Ubisoft Forward continues down this route, the E3 2021 showcase will be packed. Rumors say that after releasing its next, Viking-themed iteration in 2020, the brand might be able to announce its new Assassin's Creed title.
Since the team still has some pending DLC, AC Valhalla is likely to appear during the event. Fans can also learn more about the Prince of Persia: Sands of Time Remake, which was previously revealed but has yet to be released.
As the hype for Far Cry 6 grows, another of Ubisoft's biggest franchises might make an appearance at the event. After its announcement, the game has seemed to be having production issues, and one of its senior designers recently left the project.
Ubisoft revealed on Thursday that the next Ubisoft Forward presentation would take place on June 12 at 12 p.m. PDT/3 p.m. EDT as part of E3 2021. (which itself runs from June 12 – 15). While Ubisoft appears to be ready to return to the virtual stage of the returning gaming industry meeting, the company's announcement included few details.
Fans should expect updates and more detail on projects from the company's global departments, according to a statement on the company's website. Ubisoft's showcase will take place on June 12, the first day of the E3 celebrations, making it one of the first presentations of the interactive conference in 2021.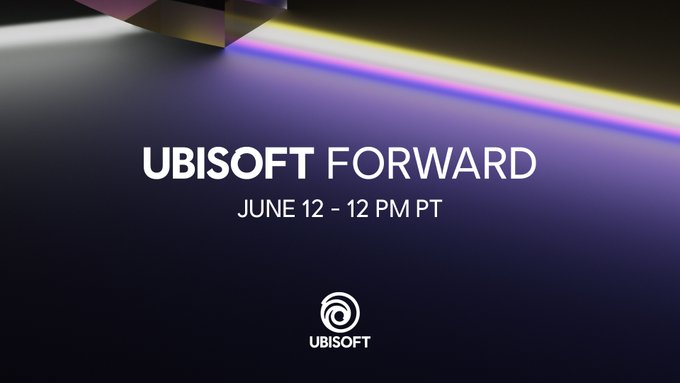 Nintendo, Xbox, Take-Two Interactive, Konami, Capcom, and others will all be presenting at E3 2021. Xbox and Nintendo, in particular, are notorious for kicking off the conference with high-profile showcases. PlayStation, which withdrew from E3 many years ago, seems to be entirely absent from the event this year.
Regardless of how brief, Ubisoft's announcement today signals the start of the summer gaming showcase season. The company's recent journey has been turbulent, with obvious growth challenges and an inability to provide employees with a safe work atmosphere, but its upcoming E3 2021 presentation has the potential to divert attention away from its flaws.