Project Cars 3 is a great entry in the series. It continues the series' sim-racing DNA, but the third entry is going to shake things up by offering a more approachable feel for the general racing fan base.
In addition to bolstering the game's customization, the career mode will highlight what it is like being an up-and-coming driver who is a part of a global racing league. Rival drivers also have more advanced AI and attributes to make for more engaging races.
Project Cars 3 is a big step for Slightly Mad Studios. The last two games were praised for their graphics, simulation, weather conditions, and so on, the developers wanted to make the latest entry in the franchise a more personal and rewarding experience.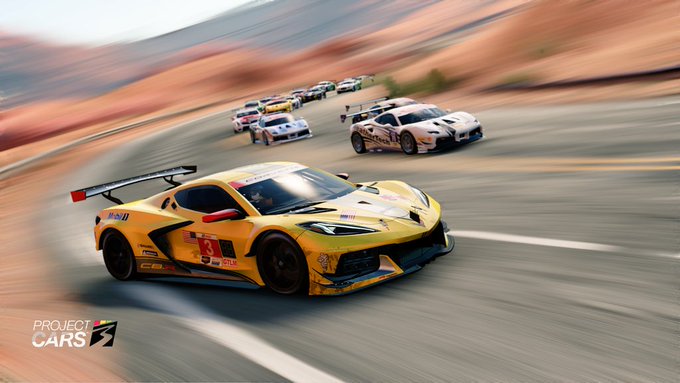 Project Cars 3 sees the introduction of experience systems, customization for the player's car and driver, and shared progression between the single-player and multiplayer. It has the most engaging progression, player's have to climb the ladder from being a weekend warrior to a racing legend. It is the best compared to any other game in the franchise.
While the last two games were aimed at avid gear-heads, Slightly Mad Studios wanted to make some of the systems more accessible by having assist options and other revisions for new drivers. One revision is the omission of tire and fuel management. This is intended to shift the focus to the core driving experience. but it will negatively impact the sim-driving experience of the game.
It is also much easier now to use a standard controller and get a nice feel for the driving thanks to completely rebuilt gamepad handling, and there is no need to adjust stick dead-zones, etc. It works brilliantly right from the start.
The assists are aimed at new drivers, players can gradually turn off the assists, and doing so will net more XP because the fewer assists you have turned on the bigger the XP rewards. Serious racers can enjoy the great improvement and detail in force feedback for steering wheel users. For the authentic simulation experience that millions of fans expect from Project Cars. Just jump straight in with all the assists off.
Slightly Mad Studios has stated that Project Cars 3 will also have some changes post-launch. Along with new tracks and cars, players should expect additional updates in the months ahead.