2020 has been an incredible year for Animal Crossing: New Horizons, with the game receiving numerous new content for fans to enjoy. With periodical and seasonal updates that introduce all kinds of new features and content that coincide with real-world events (e.g. Turkey Day and Toy Day), Nintendo was able to provide fans non-stop fun and entertainment.
Now, it appears that Animal Crossing: New Horizons has one last thing up its sleeve before the year draws to a close. At the moment, the New Horizons community is enjoying the winter update that was launched a few weeks ago, which introduced two new NPCs to the players' islands.
This seasonal update brought with it several festive and holiday-themed items and decorations, which have really put the fans' creative juices to the test. As expected of Animal Crossing: New Horizons' community, many shared their remarkable creations. That said, it's time for fans to start redecorating as the New Year is fast approaching.
Hi, everyone! If you're looking for fun ways to ring in the new year, I hear that Nook Shopping is offering all kinds of neat items from around the world right now. I'm personally looking forward to some New Year's noodles. Yum! Get those orders in ASAP! pic.twitter.com/wlmBTiegga

— Isabelle (@animalcrossing) December 26, 2020
Dedicated New Horizons players will most likely find a way to make use of the Nintendo Switch title to celebrate the end of 2020, and fortunately, it appears that the developers will make things easier for them.
Nintendo announced on Twitter through the game's official account that Animal Crossing: New Horizons will have New Year's-themed items that will help the players celebrate and welcome the upcoming new year. Naturally, an assortment of food, as well as party hats, will be included.
There are two ways for players to access these items, and it's either through the Nook Shopping App which can be found on the in-game Nook phone, or through the Nook Shopping section of the ATM.
It's highly recommended that interested players go ahead and purchase the items they want to get as soon as possible especially when ordering through Nook Shopping, since most items bought from there take a while to arrive in-game.
One of the reasons why Animal Crossing: New Horizons is well-loved by many is the fact it offers players with a wide range of creative freedom. Players have the power to design their island the way they want, no matter how bizarre it may be.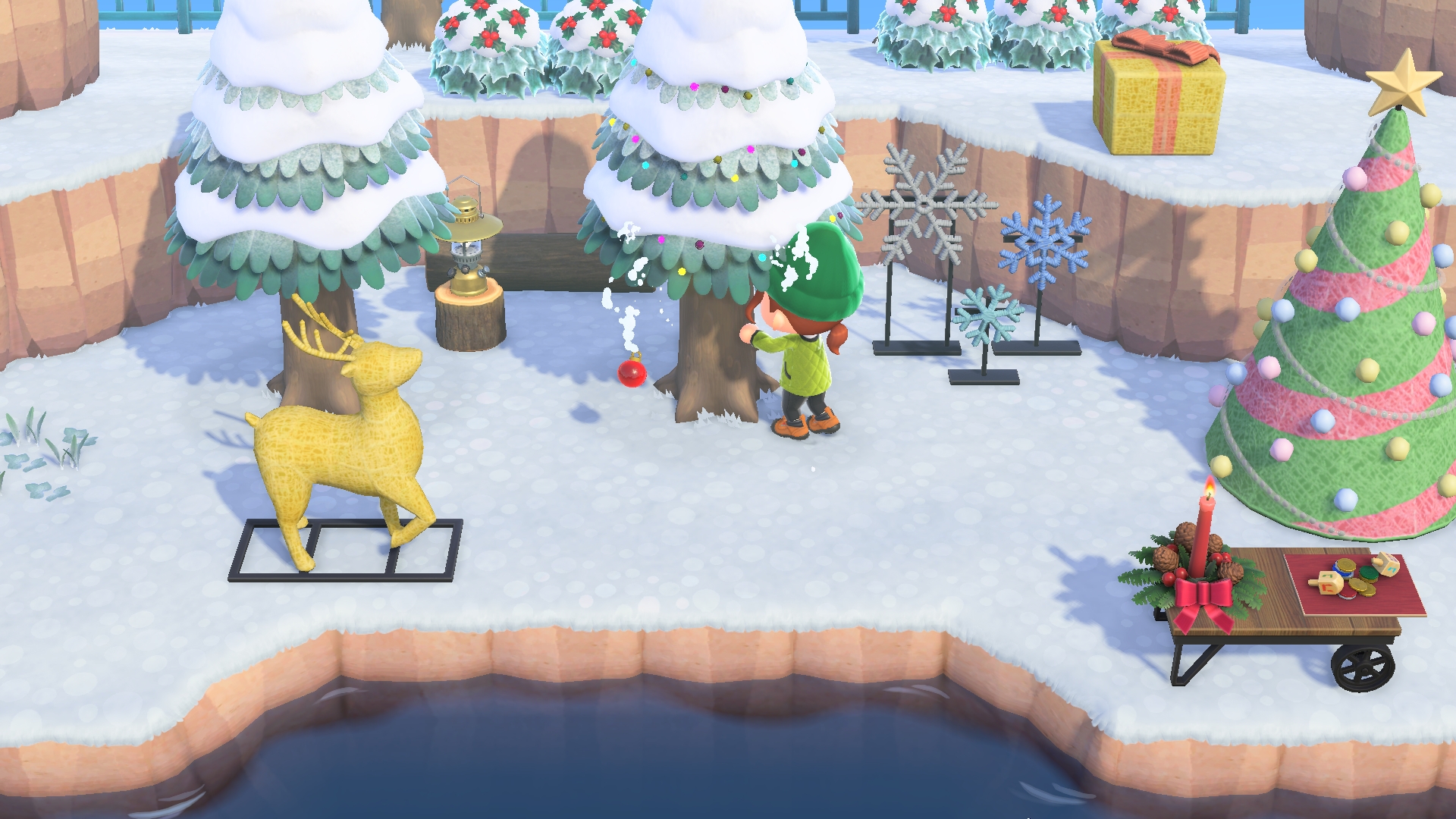 With these New Year's items, we definitely can't wait to see what the community has planned for their respective islands. It may not be the biggest content update to arrive to Animal Crossing: New Horizons, but any kind of addition to the game is always welcomed by fans — whether big or small.
Besides, fans will be given the chance to celebrate the end of the year with their friends and fellow islanders with a fully-decorated home.
In other news, one thing that fans have been excited about is the future of Animal Crossing: New Horizons and what's to come this 2021. Nintendo of America president Doug Bowser already confirmed that the company will continue to support the life simulation title next year.
There's only a couple of days left until the new year, and there's only a few major holidays left that New Horizons hasn't covered yet. One of these missed events is Valentine's Day, and while Nintendo has yet to confirm if such an event will be celebrated in the game, it definitely seems like a perfect opportunity for the developer to release new content.