When Apex Legends was first released, it stood out from other battle royales simply because it teamed players into three instead of the more common four-player setup that other games such as Fortnite and PUBG have.
Following its release, the first-person shooter has since included a duos mode and has even dipped its toes into solo play via a variety of limited-time modes. However, Respawn Entertainment hasn't given any indication that it will be adding support for quads anytime soon.
During a typical Apex Legends match, there are usually around 60 players. As such, grouping players into teams of four wouldn't drastically change the gameplay. In fact, probably the only difference would be that the number of teams would be reduced from 20-30 to perhaps around 15.
Of course, there are those players who prefer havings larger teams when it comes to playing battle royale games. These are the players who would, without a doubt, fully embrace a quads option.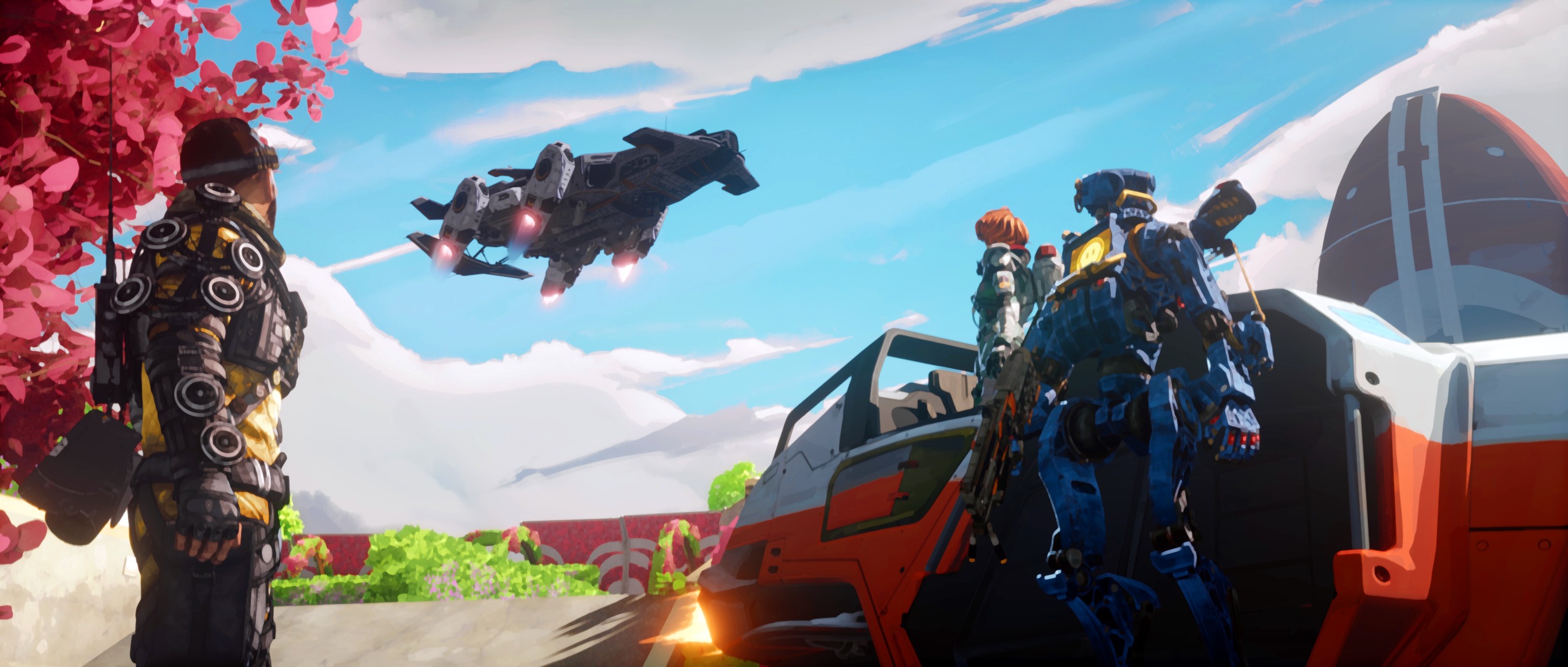 During a Reddit AMA, however, Apex Legends' Design Director James McCord, who goes by "Monsterclip" in the forum, shut down the possibility of the game having this option by stating, "We don't have any plans to release Quads."
The design director then proceeded to explain the reason for this decision. McCord explains that during the early stages of Apex Legends' development, they tested and messed around with different squad sizes.
Based on these tests they've made, Respawn Entertainment came to the conclusion that "trios is the magic number" for the developer because that's where the "legend composition really shines."
McCord revealed that during the game's testing period, they tried out quads but it just didn't work out well. He goes on to say that if Apex Legends has the option for quads, "the combat becomes nearly untrackable" and that "it's chaotic in a negative way."
That being said, Respawn Entertainment just didn't create Apex Legends with quads in mind. Every element in the game right now fully caters to the game's three-player limit, which is what the developer considers as the "sweet spot."
As a result, the studio doesn't see the need to add quads in the game at the moment, although McCord does admit that if their team puts in enough effort, these are solvable problems.
Respawn Entertainment seems quite resolute regarding the addition (or lack thereof) of quads in Apex Legends, but only time will tell if the studio changes its mind in the future. For now, though, players can participate and enjoy the various new features and content included in the new season.
Apex Legends Season 7 was launched quite recently, and with it came the introduction of a new map called Olympus, a new playable character named Horizon, as well as the addition of driveable vehicles in-game.
At the moment, the developer appears to be more than satisfied with Apex Legends' teams of three, although a lot of players believe that the game could still grow and improve in some areas.
Seeing as the game's list of playable Legends as well as the universes they live in continue to expand, players and Respawn staff alike believe that Apex Legends could become more than just a battle royale game. Given how popular the title is, we won't deny it that possibility.