A new crossover for Fall Guys: Ultimate Knockout is coming soon. Kena: Bridge of Spirits is the newest edition to the last-man-standing party game, which is noted for its tasty crossover material. Fall Guys is commemorating the release of the PC and PlayStation platform exclusive on September 21 with some game-related material.
Kena: Bridge of Spirits is Ember Lab's first game, and it has gotten a lot of attention since it was originally announced in June of 2020. Despite a few delays, the indie-developed title will soon be available for all to enjoy. Fans will soon be able to access material from Kena: Bridge of Spirits in Fall Guys, in addition to the story-driven experience that the game delivers.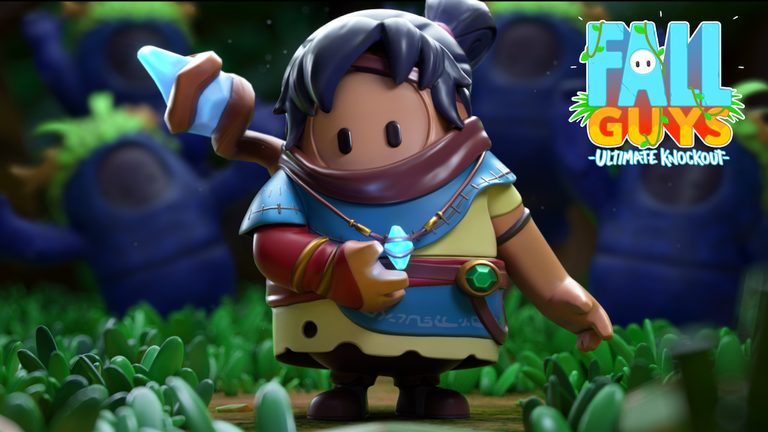 On September 21, the same day as Kena: Bridge of Spirits is released, a Rot-based skin will be available in Fall Guys. Kena, on the other hand, gets her skin a few days later, on September 24. The upper and lower parts will each cost five crowns for both sets of content. Players that love both Fall Guys and Kena: Bridge of Spirits will be able to bounce back and forth as excellent palate cleansers between multiplayer party fun and a single-player focused adventure.
Kena: Bridge of Spirits appears to have incredible animation and graphics, which should come as no surprise coming from a studio that is known for creating films like Majora's Mask – Terrible Fate. The tiny crew looks to have a lot of visual talent, and gamers will soon find out if it translates to gameplay as well. It's fantastic that Fall Guys can enjoy the game's release with in-game stuff.
https://twitter.com/FallGuysGame/status/1438473409202110464?ref_src=twsrc%5Etfw%7Ctwcamp%5Etweetembed%7Ctwterm%5E1438473409202110464%7Ctwgr%5E%7Ctwcon%5Es1_&ref_url=https%3A%2F%2Fgamerant.com%2Ffall-guys-kena-bridge-of-spirits-collaboration%2F
Fall Guys has previously seen material from Ratchet and Clank, so it's no surprise that Mediatonic is partnering up with another PlayStation console exclusive IP. Meanwhile, if reports are accurate, a Fall Guys and Alloy from Horizon collaboration might be on the way. Fall Guys is currently only available on PC and PlayStation, so taking advantage of the PlayStation audience makes sense.
Fall Guys, which just celebrated its one-year anniversary, should be available on more systems shortly. Although no release date has been set, the blockbuster game is expected to arrive on Xbox One and Nintendo Switch in the near future provided all goes according to plan. More intriguing crossovers between Nintendo and Xbox franchises, such as Mario and Samus or Master Chief and Banjo and Kazooie, might result.