Long-time Monster Hunter fans know that a part of the series' marketing strategy for promoting a new game involves revealing which new or returning monsters will be included in the upcoming title. As such, the same formula is being used with Monster Hunter Rise, Capcom's most recent entry to the highly popular action-adventure franchise.
The marketing team has been hard at work for the past couple of months since the game was initially announced. Last September, concept art for the new flagship monster Magnamalo was shared on the official Monster Hunter Twitter page. This time around, never-seen-before concept art of two new monsters, Somnacanth and Bishaten, have been unveiled.
Monster Hunter Rise was first revealed back in September of this year with a March 26, 2021 release date. The game is currently being developed for the Nintendo Switch, although there have been rumors lately claiming that a PC version may be released in the future.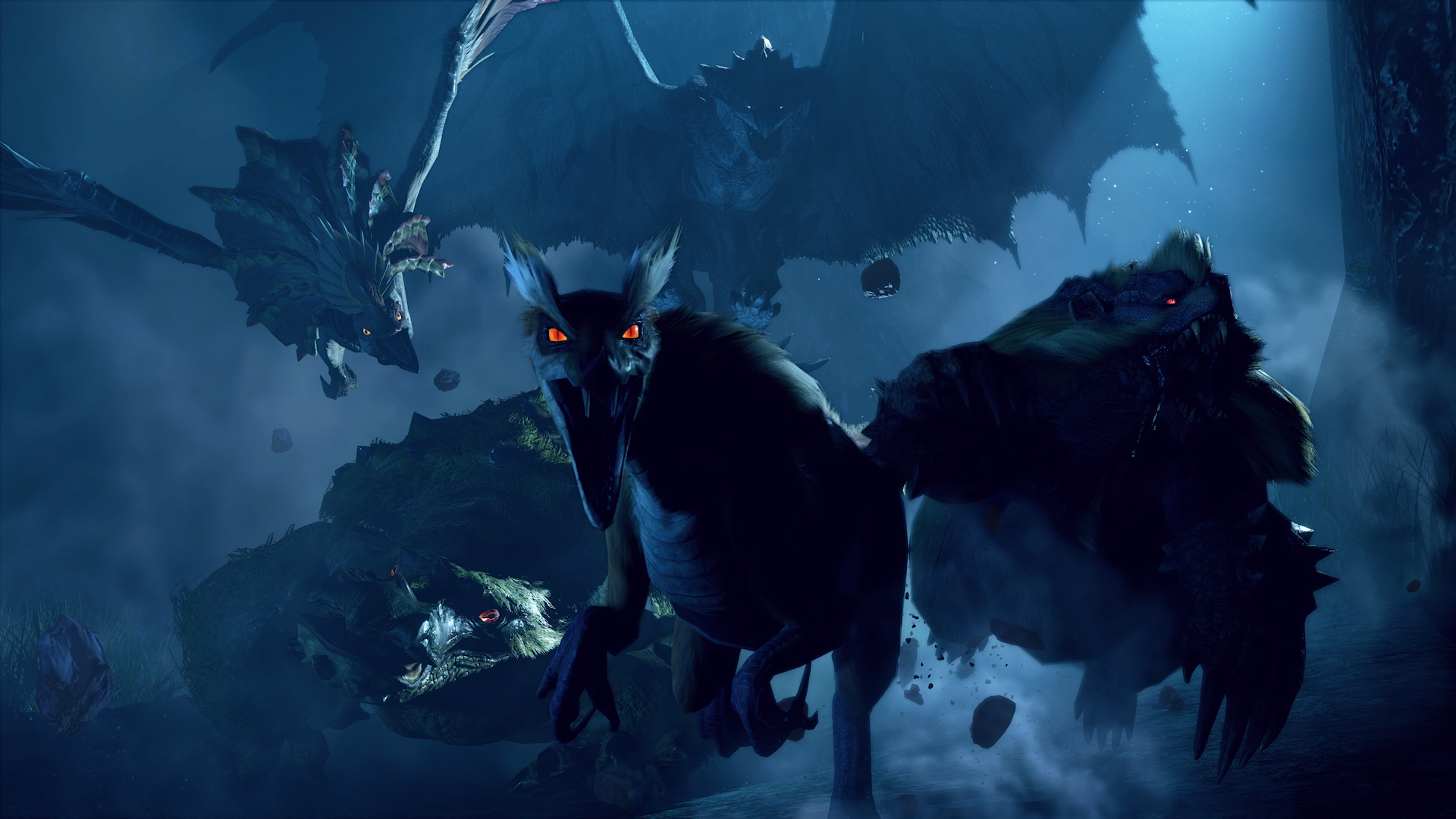 In addition to that, this upcoming title will be bringing back multiplayer capabilities, which is one of the reasons why the series is so beloved by many in the first place and why its community has significantly grown in size.
These days, dedicated fans have been keeping tabs on Monster Hunter's official social media platforms in case new information regarding the game's upcoming monsters will be revealed. Well, their efforts aren't in vain because Capcom recently posted on Twitter new concept art for Somnacanth and Bishaten, two monsters that will be present in Monster Hunter Rise.
Since both monsters are new, there's not a lot of information about them outside of the details the developer has shared so far. The Somnacanth, otherwise known as the "intoxicating serpent," is a creature that shares similarities with a snake. It can be found slithering through the watery landscape that surrounds Kamura Village.
https://twitter.com/monsterhunter/status/1338600925418631171?s=20
https://twitter.com/monsterhunter/status/1339344611538505728?s=20
The Somnacanth was also featured in a recent Monster Hunter Rise trailer, where it can be seen spewing out some kind of sleeping powder that can quickly incapacitate players. That being said, there's one aspect about the Somnacanth that is truly eye-catching: its stomach.
The monster's stomach is in line with the game's traditional Japanese-inspired theme, as it supposedly has a unique design that was based on the Japanese taiko drum. To be more specific, the Somnacanth has a stomach that is so strong that it can even be used to break objects.
As mentioned, Capcom also shared new concept art for the Bishaten recently. This monster pretty much resembles a monkey and the developer has given it the nickname "omnivorous trickster." That being said, Monster Hunter Rise is no stranger to Bishaten's monster type. In fact, there have been monsters from past titles that appear to be based on primates as well, such as Blagonga and Rajang.
As for the monkey-like beast itself, it utilizes deadly spin moves with the help of its uniquely-designed tail. In addition, it appears that the monster's love for persimmons helps it during battle, as Bishaten also has the ability to throw these delicious fruits at players during combat.
There was an obvious lack of Somnacanth and Bishaten in the Monster Hunter Rise trailer that showcased rampaging monsters though, which could mean that they may be minor monsters in the game. Still, they're important creatures for fleshing out the traditional Japanese feel of the overall game.