Heads up, dog lovers! It has officially been announced by Rare during Gamescom 2020 that Sea of Thieves' next content update will feature one of the most lovable pets in the world – dogs.
In the beginning, they released monkeys and parrots, followed by cats. It's actually surprising that they didn't release dogs first. Thankfully, we don't have to wait very long, as the update is expected to be released in September.
Asides from Gamescom, the update was also confirmed on Sea of Thieves' official Twitter account.
Just like the other pets, you can purchase the dogs using real money through the Pirate Emporium. After buying, you can choose your new pet to be your constant companion during your adventures.
Not only that, but Rare confirms that there will be different breeds available, so you'll definitely have a blast choosing what kind of dog you want to have. You'll definitely feel like you're dealing with a real puppy, as they spin and wag their tails aggressively at you asking for a pat.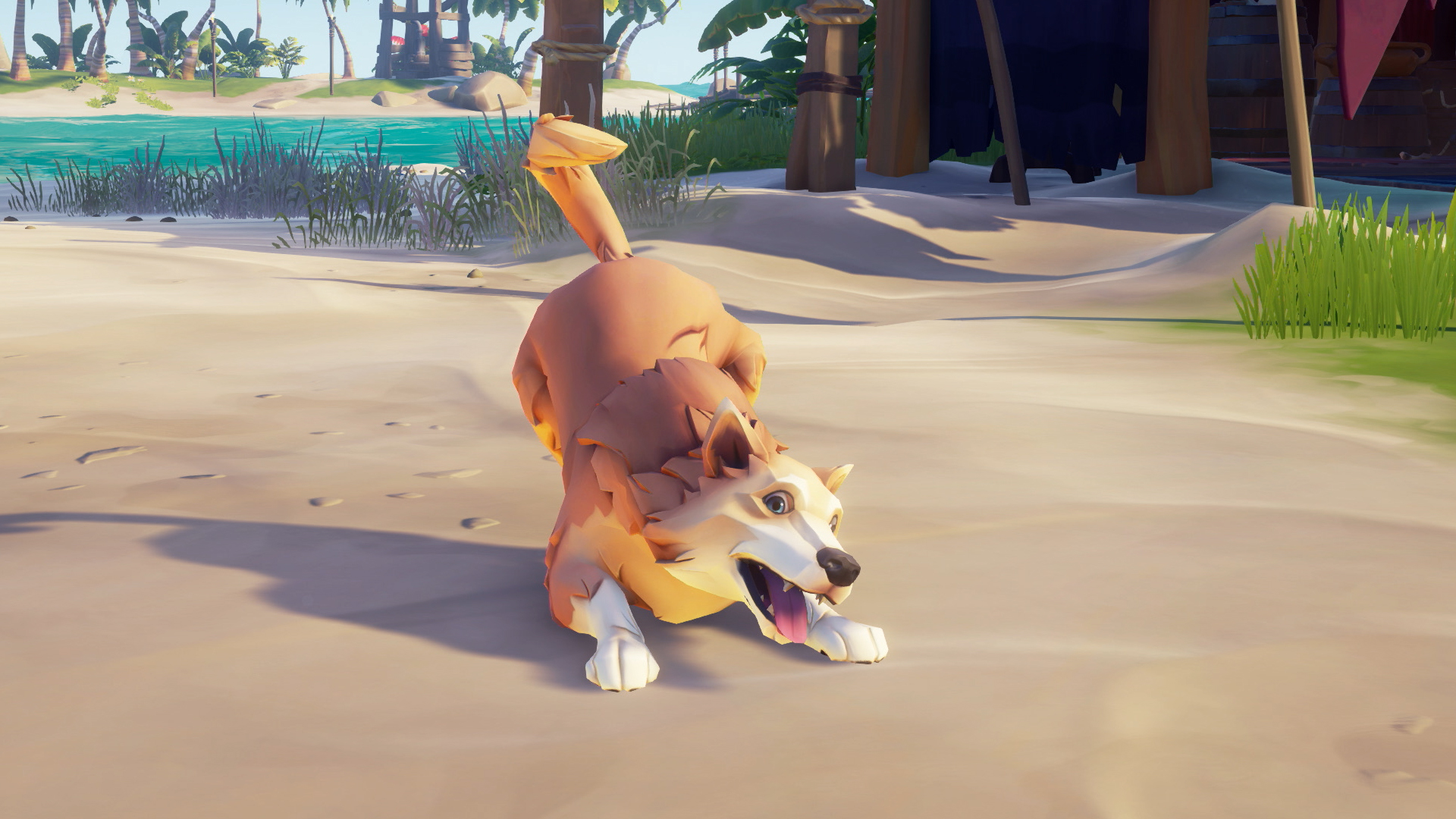 That being said, we expect that we can pet them too, just like the other animals available on Sea of Thieves. What we want to know, however, is whether or not we can launch them out to sea via cannon. Based on PC Gamer's highly necessary research, there's a high chance that you can. (No worries, though! No harm will be done to your beloved pet.)
On a related note, Rare's Dev Gameplay Update video hints at the coming of a third voyage type for the Gold Hoarders. Their official Twitter account has also recently posted a teaser of a treasure-filled vault. We don't have a lot of information about this just yet, but Rare says that they'll eventually release more data in the future.
For now, there are two live events that you can participate in to kill the time as you wait for this exciting September update: Hunters of the Deep and Summer of Sea of Thieves. These events have you doing all kinds of tasks in the ocean in order to unlock equipment, emotes, and so much more.
These events are only up for a limited time, though, so feel free to do them while you still can. The Hunters of the Deep event ends on September 8, while Summer of Sea of Thieves ends on September 30.