To show its appreciation towards its growing community, Star Wars: Squadrons will be offering its players with new cosmetic outfits that they can unlock. These two new unlockable skins will be available through January 10, so don't miss out on this great offer.
If you're unfamiliar, Star Wars: Squadrons gives players a chance to fight action-packed battles in space, as the Galactic Empire and the New Republic face off against each other. That being said, it's a game that has a first-person point of view, but that doesn't stop it from giving players the ability to customize their character or avatar.
Star Wars: Squadrons offers a torrent of rewards and ranks that players can unlock. Even though the game's scope is comparably smaller than other titles, it has won people over with its intense dogfighting and high-quality graphics.
At first, players didn't think that the space combat title would be getting any kind of post-launch content. Thankfully, this speculation appeared to be untrue. The new skins — the Hoth Pilot and the Imperial Executioner — are two of the most recent downloadable content in Star Wars: Squadrons. The gloves, helmets, and flight suits for both the New Republic and Galactic Empire pilots are also included in the bargain.
As a thank you to the EA #StarWars community, we're adding two cosmetic outfits to #StarWarsSquadrons for players to earn!

If you own Squadrons + Jedi: Fallen Order or Battlefront 1/2, login through Jan 10th to unlock the outfits. https://t.co/RKQmv99xeN pic.twitter.com/5NyDjtGX18

— EA Star Wars (@EAStarWars) December 16, 2020
The requirements in order to unlock these two cosmetic outfits are simple. All you have to do is log in to the game any time before January 10, 2021. However, there's a catch: you will need to own either Star Wars Battlefront 1 or 2, or Star Wars Jedi: Fallen Order if you want access to this content.
While this requirement may be a disappointment for some, it also makes sense that this unexpected post-launch content is meant for dedicated fans of Electronic Arts' Star Wars entries. After all, the free cosmetics are being offered by the company as a gift of appreciation for the supporters, to begin with.
No matter how minuscule it may seem, post-launch updates are always a wonderful surprise for any game, especially for Star Wars: Squadrons since fans didn't expect it to release any at all. At the same time, this could be one of EA's ways to coax players who have dropped the game into returning. Besides, there's nothing to lose — the cosmetics are easy to claim and they look great!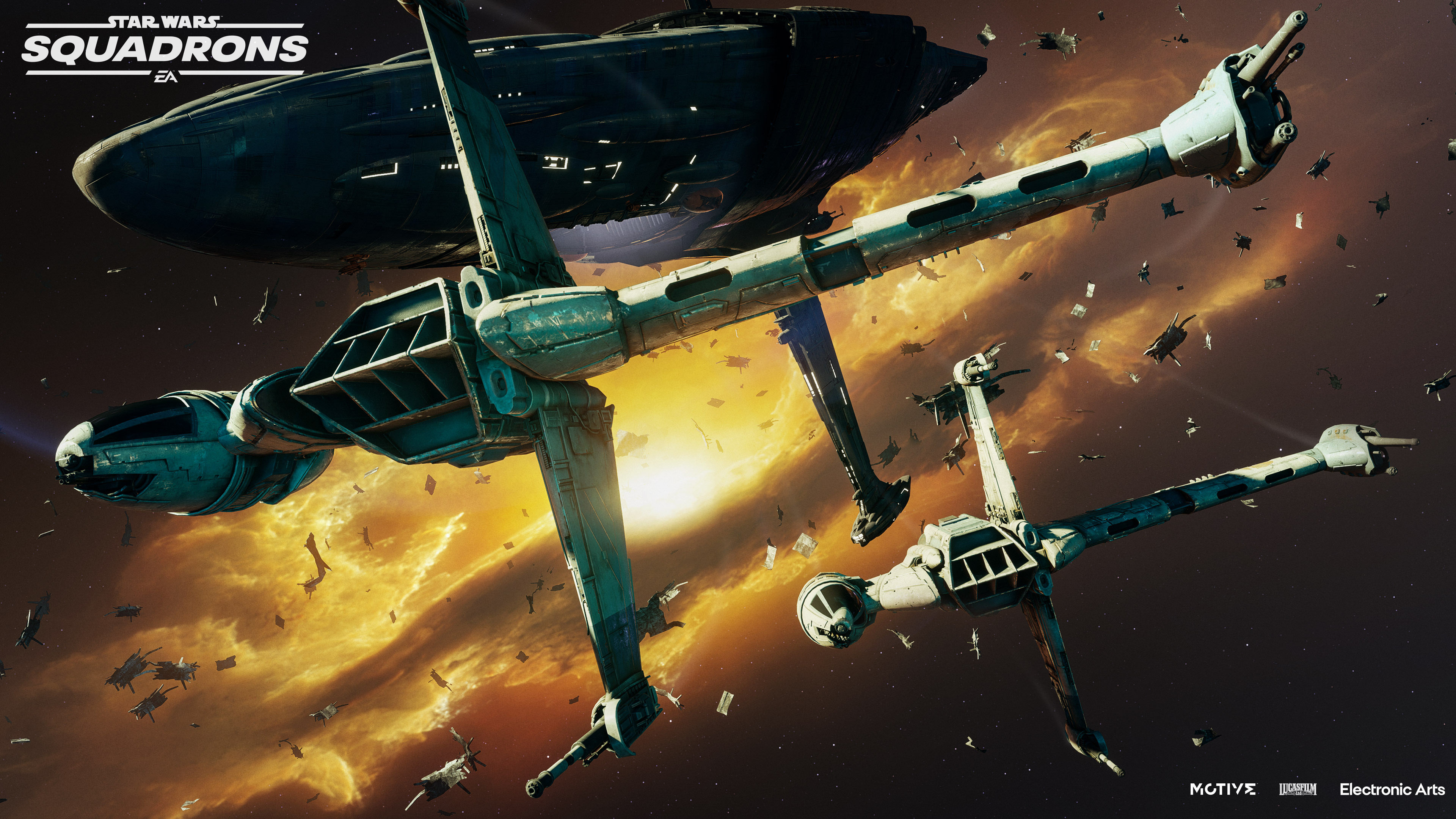 However, the downside is that this kind of post-launch content is basically the bare minimum. In addition to that, it's unfortunate that the free skins are not available for everyone, as players would first need to have at least one of the other Star Wars titles from EA. We highly doubt that players would be willing to purchase a completely different game just to get their hands on cosmetics that don't even really add to the gameplay.
To make things even more frustrating, Electronic Arts has already stopped supporting Battlefront 2, so this is understandably upsetting to thousands upon thousands of fans who want to experience more post-launch updates too.
In any case, we have yet to see what other updates the company has planned for Star Wars: Squadrons. Hopefully, the next one will be more accessible to everyone else.