From now until October 19th, 10:00 AM EDT, players who aren't members of ESO Plus can take advantage of a free trial period for The Elder Scrolls Online's subscription service. Being a member of ESO Plus also means that you have access to exclusive features and perks that allow you to progress faster in the game.
Not only that, but you will be able to access The Elder Scrolls Online's DLC and everything that comes along with it. As you may have inferred by now, ESO Plus is a subscription-based membership service with multiple payment options, each one having its own designated set of additional permissions and benefits.
When The Elder Scrolls Online was initially released, it was a type of MMO that had a mandatory subscription in order for you to play. The game's model transitioned to a pay-to-play one back in 2015, but ESO Plus still manages to provide players with significant benefits if they're willing to fork over money.
One notable thing about being a member of ESO Plus is that you will be able to access all 17 DLCs that are currently available on The Elder Scrolls Online. These include Thieves Guild, Dark Brotherhood, Elsweyr, and Stonethorn, which is the most recent DLC.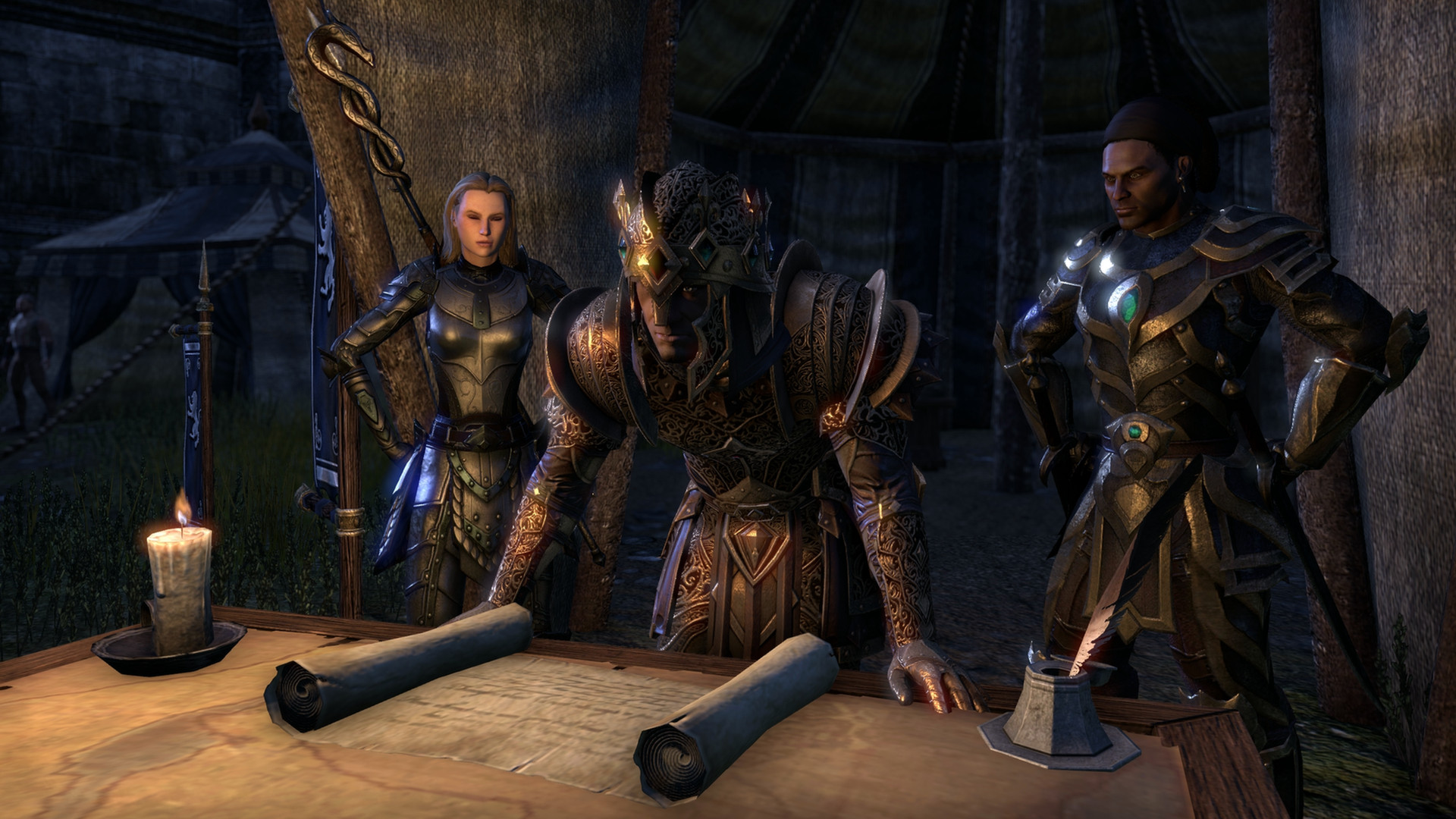 If that's not enough to sway you, there's more to ESO Plus than an entire library of expansions. If you choose to subscribe to the exclusive service, the game will give you a certain amount of crowns every month, which is the in-game premium currency for The Elder Scrolls Online. You can then use these to purchase all kinds of cosmetics and boosts that can only be bought with crowns.
In addition to that, you will find that the limits applied to various currencies will be expanded and doubled. For instance, your character will have double the bank space so that they will be able to store even more items.
ESO Plus members will also constantly have a 10% increase to a variety of things, including experience, gold acquisition, crafting inspiration, and trait research rates. If the monthly stipend of crowns has you confused on what to spend them on, you will also find exclusive deals in the crown store where you can shop freely.
Understandably, having to use real-world money every month in order to have delicious perks in-game is not an appealing thought to many. This is why it's so great that The Elder Scrolls Online is offering up a free limited trial to those players who want to experience ESO Plus and its many benefits without having to commit.
We're definitely beyond impressed by how The Elder Scrolls Online was able to retain its massive 2.5 million playerbase despite being a game that's already over six years old. Without a doubt, this is all thanks to the hardworking team of developers behind the MMO.
That being said, we don't think it's a coincidence that the developer behind the acclaimed title decided to launch the free trial this month. After all, World of Warcraft's pre-patch for Shadowlands was released on October 13, so we can imagine that Bethesda would want fans to remain interested in their online title. We have to admit though, a free trial is definitely a strategic way to gain attention.