Hello Games announced earlier this month, after the official launch of The Last Campfire, that they are currently working on a "huge, ambitious game" similar to No Man's Sky. However, this doesn't mean that they forgot about No Man's Sky itself, as they were working on the game, too.
As a matter of fact, they announced that they will be releasing a brand-new update next week called Origins. Hello Games didn't reveal what additions the upcoming update will have, but co-founder Sean Murray teased the fans by saying that it will be a big update.
When No Man's Sky released its very first major update, Foundation, the developers described it as "the start of something new." Now, Murray says that this is the kind of vibe that they want Origins to have as well.
He goes on to state that they decided to call it Origins because just like Foundation, this update will bring about the beginning of something new.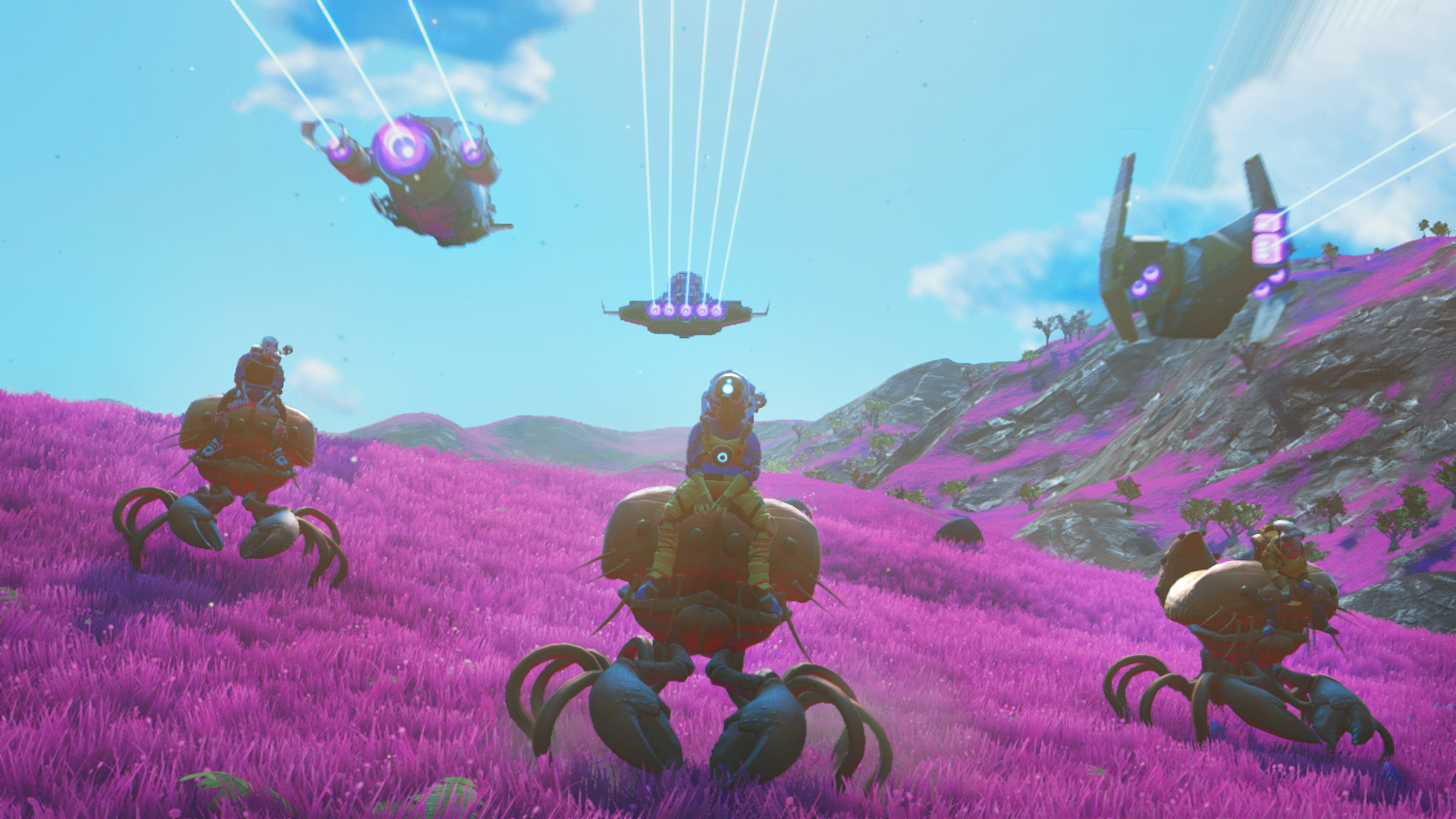 Well, this doesn't exactly give us a solid description of what we can expect from the update. However, it's definitely a commendable attempt at explaining why the studio chose to name the update Origins, which makes it sound like a prequel rather than the twelfth major update of a game that's already four years old.
Hello Games goes on to say that they're aware that the No Man's Sky community has a huge appetite for the game to have new content. Even though for the studio this year has been a difficult and mostly silent year, they are still focused on improving the game.
Having a "huge appetite" for new content is pretty much an understatement, though, as the No Many's Sky website pretty much crashed on everyone when Origins was first announced.
Fans had such a hard time accessing Murray's blog post on the website that Twitter users had to help each other and post the page's content so that those who couldn't access the site could read what was written.
IF YOU STOP CHECKING THE SITE, THEN THE SITE WILL WORK

— Sean Murray (@NoMansSky) September 18, 2020
So far, there's no real information on what Origins will be able to bring to No Man's Sky, but the studio views the update as another "another small step in a longer journey." In fact, you can already expect patch notes to be released ahead of the update's launch.
No Man's Sky experienced a pretty difficult launch, but it has since been changed for the better due to its many updates. After Foundation was released, Hello Games released Next, which was another important event in the game's history.
The Beyond update was launched last year, which was followed by a set of smaller expansions. With all that said, Origins is scheduled to launch next week, although the studio doesn't specifically state what day or what time.
Nevertheless, despite our excitement, we're going to have to be patient for this one. On the bright side, next week is just days away!
No Man's Sky is available to play on PlayStation 4, Xbox One, and PC via Steam, GOG, and Humble. The game's website also gives you other retail options.