Fall Guys Season 2 has been live since the start of October, and the advent of this new season came with a bunch of cool and exciting content. To celebrate this occasion, you will find that Twitter now has an official Fall Guys emoji available to everyone who uses the said platform.
Ever since the platformer battle royale was released, it has steadily risen in popularity and was able to keep its fanbase all the way to the second season. Now, those dedicated fans will be able to show their support for the game and the developer by making use of the new Twitter emoji showing a pink Fall Guys bean wearing a crown.
These adorable beans have become iconic characters among players of the game, as they have become mascots for the title in a way. As a matter of fact, they're so well-known at this point that even Undertaker, the WWE star, explained how he would contend with one of these Fall Guys beans.
Yoooooooooooooooooooooooooooo

WE'VE BEEN BLESSED WITH AN EMOJI HASHTAG#FallGuysSeason2

CAN WE MAKE IT TREND?!?

— Fall Guys ❄️ Season 3 Out Now! (@FallGuysGame) October 17, 2020
One game that has been a suitable competitor to Fall Guys is the now-popular 2018 game Among Us. However, Fall Guys has remained strong and steady in its rise in popularity. Its second season brought with it improvements and new features that fans will surely enjoy.
For example, developer Mediatonic has decided to spice up the Perfect Match mode, which is considered by fans to be one of the most boring or less exciting modes in Fall Guys. In addition to that, the developer has included a new Knight Fever level to the title, along with the Slime Survivors playlist.
The Slime Survivors playlist includes your regular game of Fall Guys which is five rounds to win, but the match will end with either Hex-A-Gone or Jump Showdown. What's more, the official Twitter account for Fall Guys confirmed to the fans that the advent of this playlist will not defer to successive rounds of Slime Climb.
Fall Guys Season 2 has also included a brand-new Sonic the Hedgehog costume that the little beans can wear. This wouldn't be the first time that Mediatonic partnered with other video games to feature character-inspired costumes in Fall Guys.
For instance, Fall Guys previously featured Half-Life and Portal 2 costumes, and the studio even collaborated with the indie game Gris for a Gris crossover skin.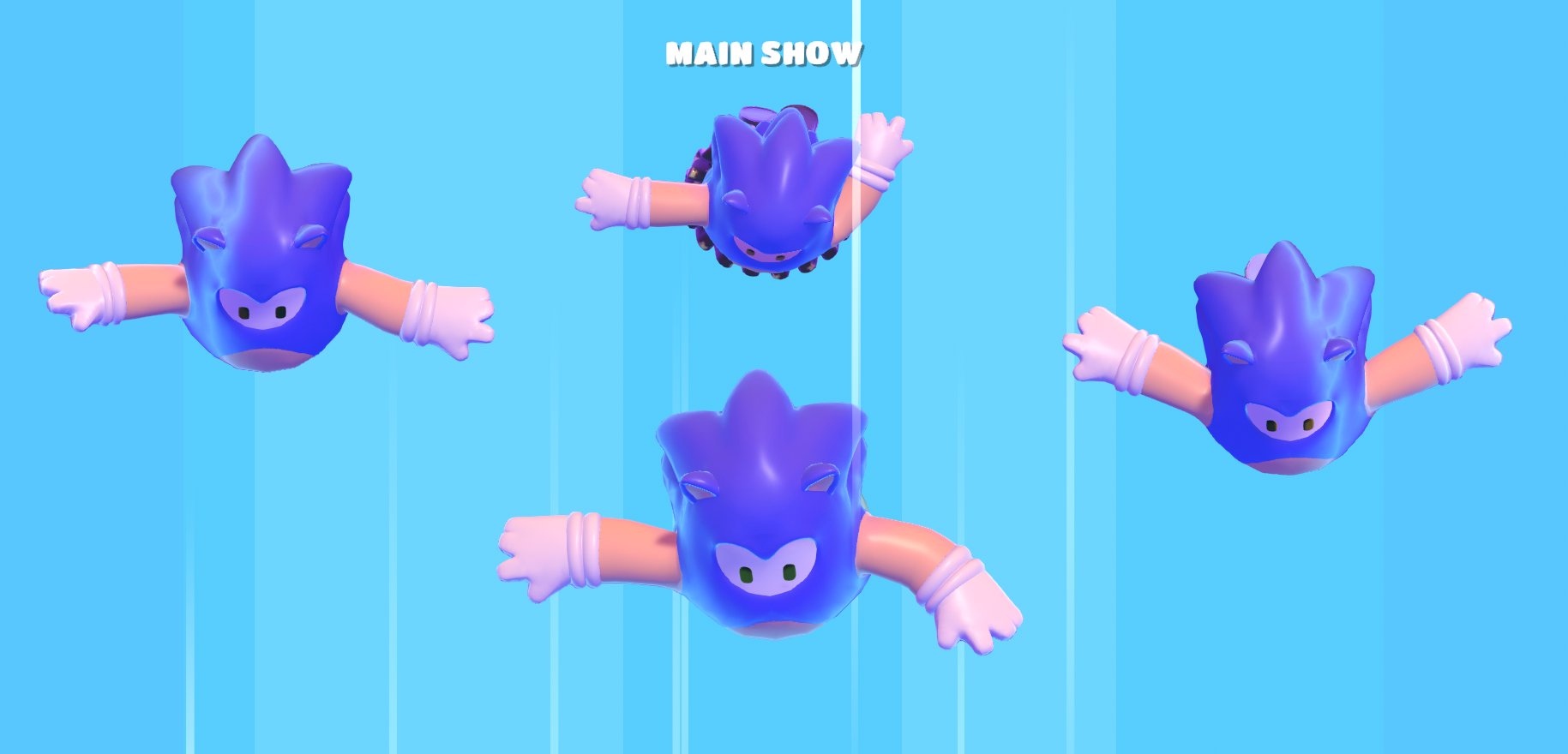 Even though Fall Guys has steadily remained well-received by the video game community, the social deduction game Among Us has also recently become a favorite for many streamers. These two titles are completely different from one another, the former being a battle royale and the latter being a murder-mystery game, but they still share some similarities.
For one thing, they're both visually comparable, as both rock simple presentation and have characters that are shaped like little beans. Not only that, but both titles have some sort of element that has to do with sabotage, albeit sabotage and impostors are crucial aspects of Among Us.
That being said, Among Us is a title that's all about surviving from a killer, while Fall Guys is still more about being the last bean standing.