Ever since its release last February, Fall Guys: Ultimate Knockout has been swimming in success. The game's second season was only released last month, but Mediatonic is already teasing players on what it has planned for Season 3.
After asking for help from fans who use Twitter, the team behind the hit platformer battle royale finally revealed the theme for Season 3 and it appears that it's going to be all about Winter.
A few hours ago, the Fall Guys developer took to Twitter to ask for volunteers to help with a massive jigsaw puzzle gimmick it had planned. The puzzle had 300 pieces overall, and each piece was distributed among different users.
After 12 hours, the dedicated fans finally finished the puzzle, which provided them with a first look at the upcoming third season of Fall Guys. This reveal came shortly after Mediatonic shared a little teaser to the fans regarding a Season 3 level.
HUGE SHOUT OUT to everyone for working together and completing this puzzle!

I'm pleased to announce the theme of #FallGuysSeason3 is…

❄️ Fall Guys: Winter Knockout ❄️

Or, as I personally like to call it:

❄️ Fall Guys goes brrr ❄️ https://t.co/uH7BAT6kjG pic.twitter.com/J7IJdb3rhn

— Fall Guys ❄️ Season 3 Out Now! (@FallGuysGame) November 25, 2020
The fully-formed puzzle features the adorable bean-like Fall Guys characters wearing different outfits that are associated with Winter or snow, such as a penguin and a snowman. That being said, the tweet doesn't mention when Season 3 will be released.
Generally, the second season of Fall Guys was well-received by most fans. However, there was a little bit of criticism due to the fact that there weren't as many new levels as players would have liked or expected.
As such, Fall Guys' community managers assured fans that things will be different with Season 3 — the team plans to make it bigger and better than the previous seasons. On the official Fall Guys Reddit community, Community Manager Oliver stated that "Season 3 will have more levels than Season 2," and that going forward, Mediatonic has "huge plans for the game."
This isn't to say that Season 2 didn't bring new features and challenges to the table. As a matter of fact, the second season of Fall Guys, with its Medieval theme, changed the way the game could be played.
A variety of "shows" or levels were added to the title, which mostly followed some kind of theme or criteria. For instance, one new course that was introduced to Season 2 was a Knight Fever level, which utilized all kinds of obstacles and hurdles to stop players from reaching the finish line.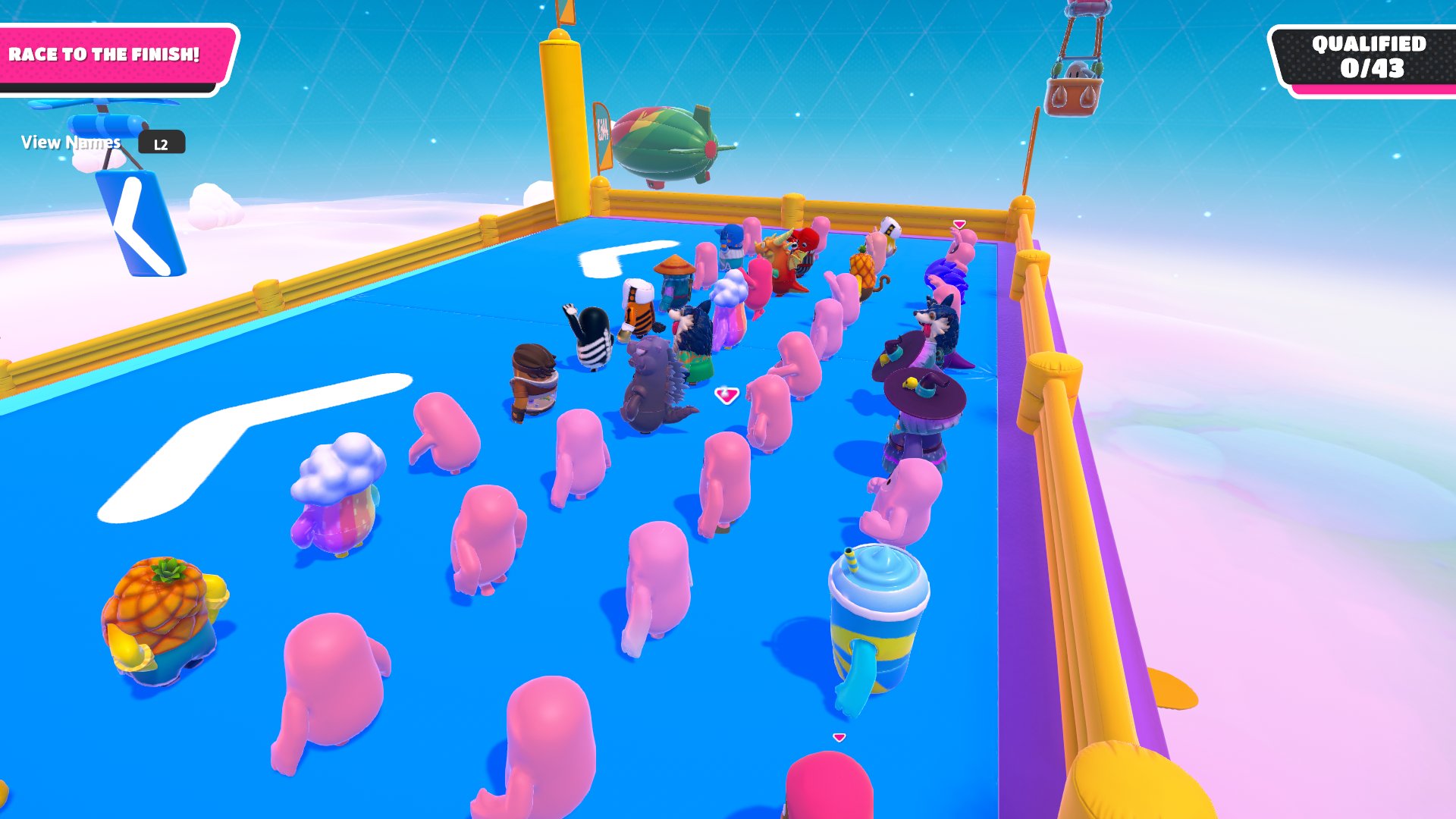 We're definitely excited to see what Mediatonic has planned for the battle royale. For one thing, we're interested to see if the developer will continue to do collaborations with other titles like it has done with Season 1 and Season 2.
So far, Fall Guys has partnered with numerous other franchises to release costumes for the bean characters. The most recent addition was the Goose skin from Untitled Goose Game, while the skin before that was a Godzilla one in celebration of Godzilla Day last November 3.
The month of December starts next week, which means that 2020 is almost ending as well. The video game industry annually hosts game awards to celebrate the different and wonderful titles that are currently available to play.
In line with this, GameRadar's Golden Joystick Awards 2020 took place this week, and Fall Guys: Ultimate Knockout won the best multiplayer game award. It definitely looks like Mediatonic's battle royale has a bright future ahead of it.